With Memorial Day and the Fourth of July approaching, we looked at crafts from patriotic children, especially ideas from the Fourth of July tradition. This paper plate craft from Uncle Sam is perfect for you! You probably have everything you need at home – paper plates, gooey eyes, construction paper and felt. Beards and whiskers can easily be replaced with white construction paper or cotton if you don't feel it.
The reason I like to make with paper plates is that we always have some disposable plates on hand. Even if we don't have the white one, we can flip the colored one to use the white side. easy to die. Make this Uncle Sam craft and hang it on your door for a patriotic look on July 4th!
Let's start creating… here's what you'll need.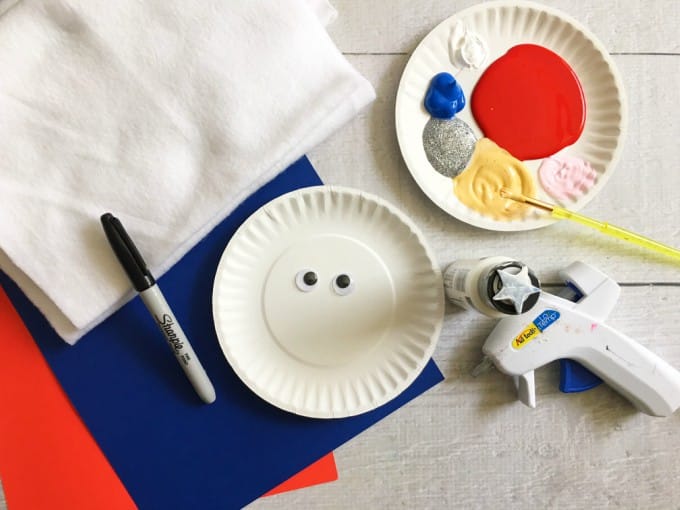 Materials for the Uncle Sam Paper Plate Craft
Small paper plate
Skin colored and white craft paint
White fleece or felt
Navy and red cardstock
Googly eyes
Glue
Foam star stamp
Black permanent marker
Scissors
Paint brushes
Instructions for the Uncle Sam Paper Plate Craft
1.  Paint the front of your paper plate with your skin colored craft paint and let dry.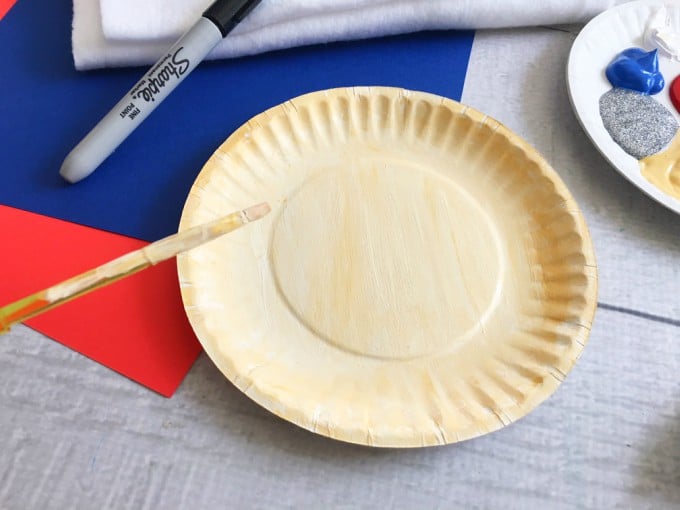 2. Cut a rectangle from your blue card stock that measures across the top of your paper plate for the brim of the hat.
3. Then cut a large square out of your red card stock for the top of the hat.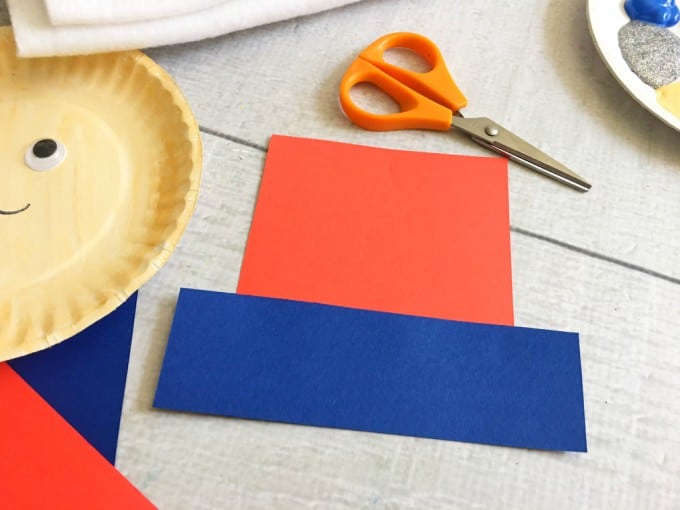 4. Glue the blue rectangle to the bottom of your red square and use your white paint to draw stripes on to the red square and stamp stars onto the blue rectangle then glue onto the top of The skin colored plate.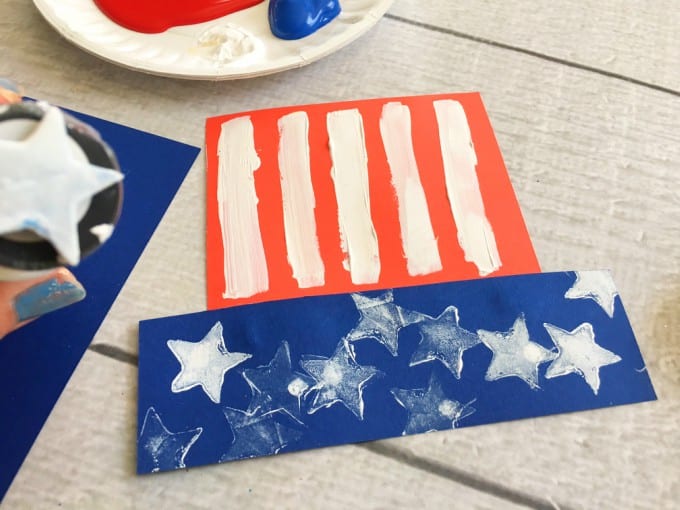 5. Glue your Google he eyes right below the brim of the hat and draw a nose underneath with your black marker.
6. Cut out a mustache and beard from your white fleece and a glue the beard around the bottom edge of the plate and the mustache under the nose.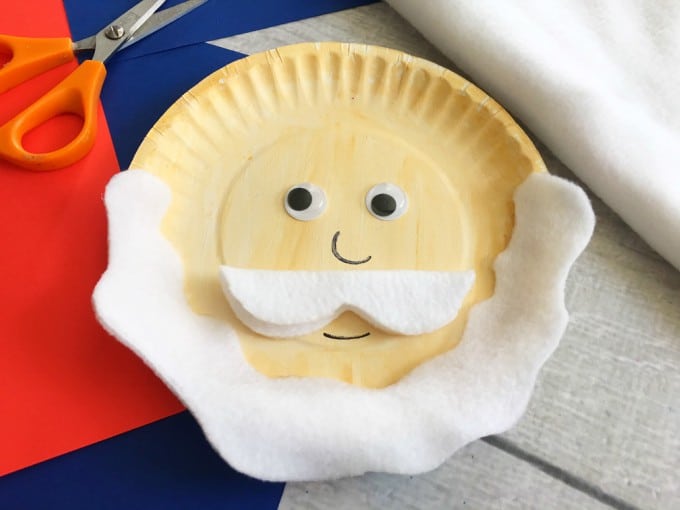 7. Now draw a small mouth under the mustache and your uncle Sam craft is complete.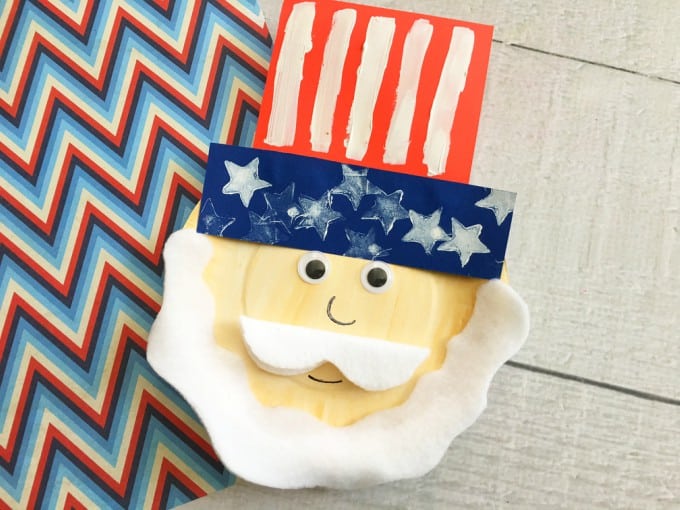 I love this craft! So cute.