Looking for a simple and cute Easter project for kids? This popsicle stick Easter Bunny craft is the perfect way to celebrate Easter and spring. You only need a few supplies to make these!
Popsicle Stick Easter Bunny
Kids of all ages will love helping to make these adorable bunnies and handing them out to friends, or using as a bookmark. Stick them in Easter baskets or use them as name cards on your Easter table! You will love how easy these are to create!
Supplies Needed to Make a Craft Stick Easter Bunny
Jumbo craft sticks – we used 5.75 inch size
Small pom poms  – 6mm diameter pom poms in pink, blue and yellow
Colored cardstock – we used white, orange green and then blue, yellow and pink depending on the bunny color
Small googly eyes
Scissors
Craft glue  – we like this glue because it's stronger and better for gluing on pom poms
Fine point black marker
Directions to Make Popsicle Stick Easter Bunnies
1. Cut out the following shapes from cardstock for each bunny:
– 2 white ears
– 2 small pink, blue or yellow inside ear shapes
– 2 white feet
– 2 pink, blue or yellow circles for the feet
Glue the two pieces together for each foot and ear.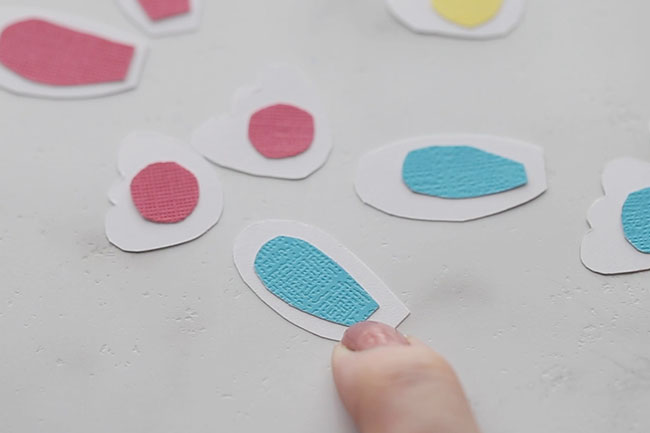 2. Paint one side of the popsicle stick white and allow it to dry.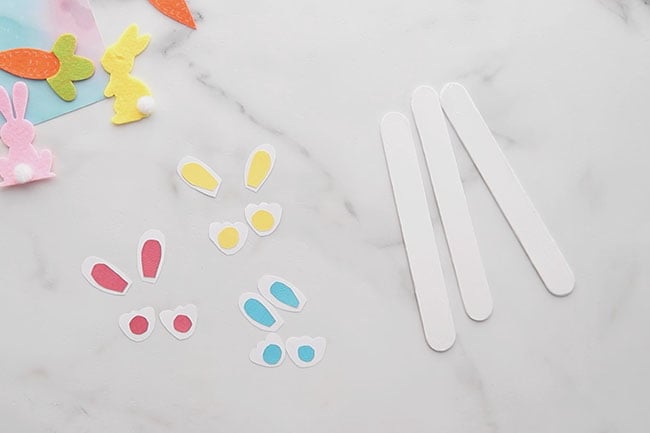 3.  Glue the ears behind the top of the popsicle stick.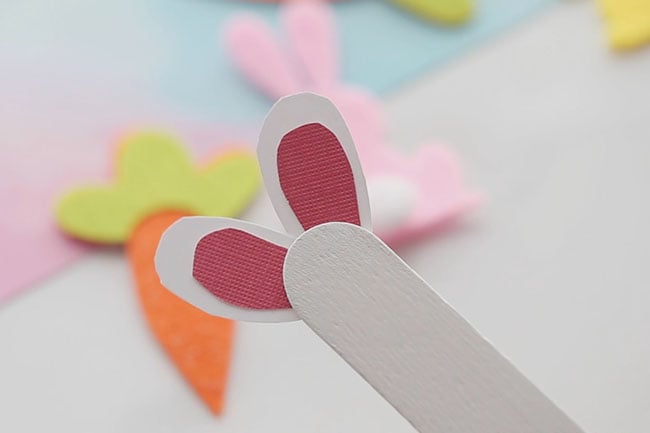 4. Glue the feet to the bottom of the popsicle stick.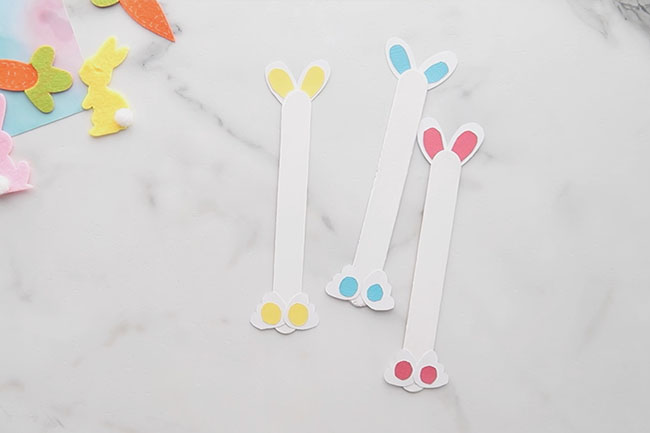 5. Cut out a carrot shape from orange cardstock or paper.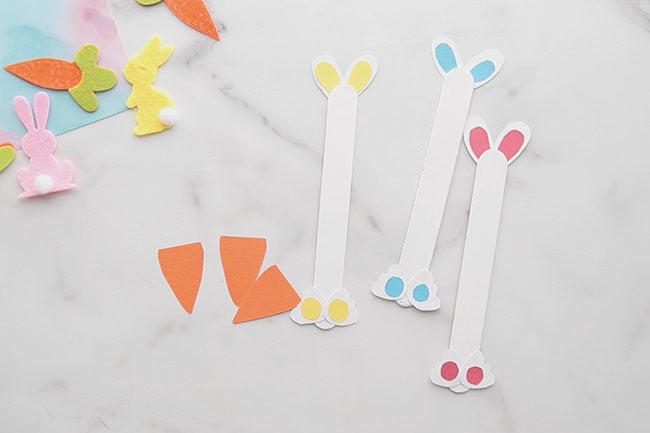 6. Cut out a green strip for the top of the carrot.
Cut slit marks into this piece and flare them out to make it look like the top of a carrot.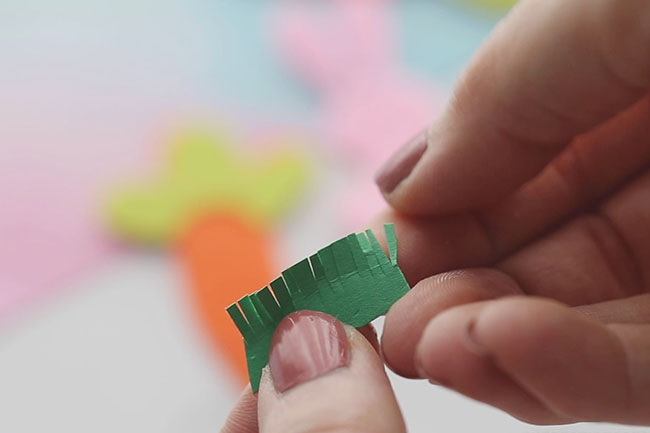 7. Cut out small white paws for the carrot. Draw on two fine lines with a fine point black marker.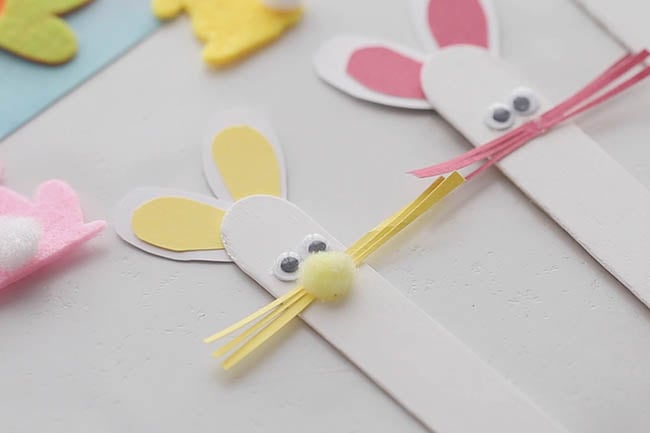 9. Add the mouth with a fine point black marker.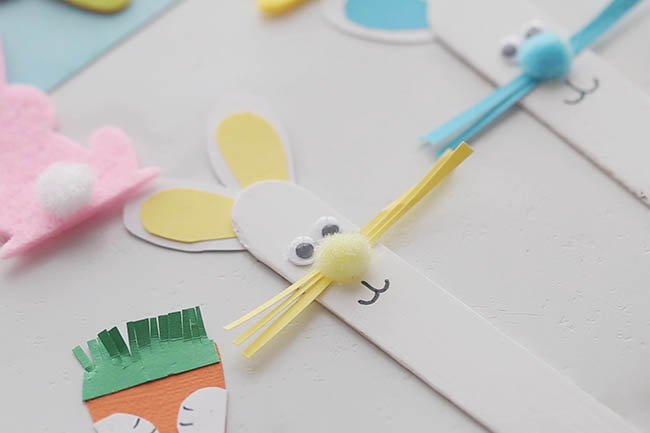 10. As the final step, glue the carrot to the popsicle stick.
We love how adorable these popsicle stick Easter bunnies are. You will love making this popsicle stick Easter Bunny craft with your kids as spring approaches!
If you want to make matching cards – see our carrot and Easter bunny card too!