I seriously love the fruit trend right now. It's been all the rage this summer, but why not let it spill over into Fall in the costume arena?
It would be a crime not to. Don't you think?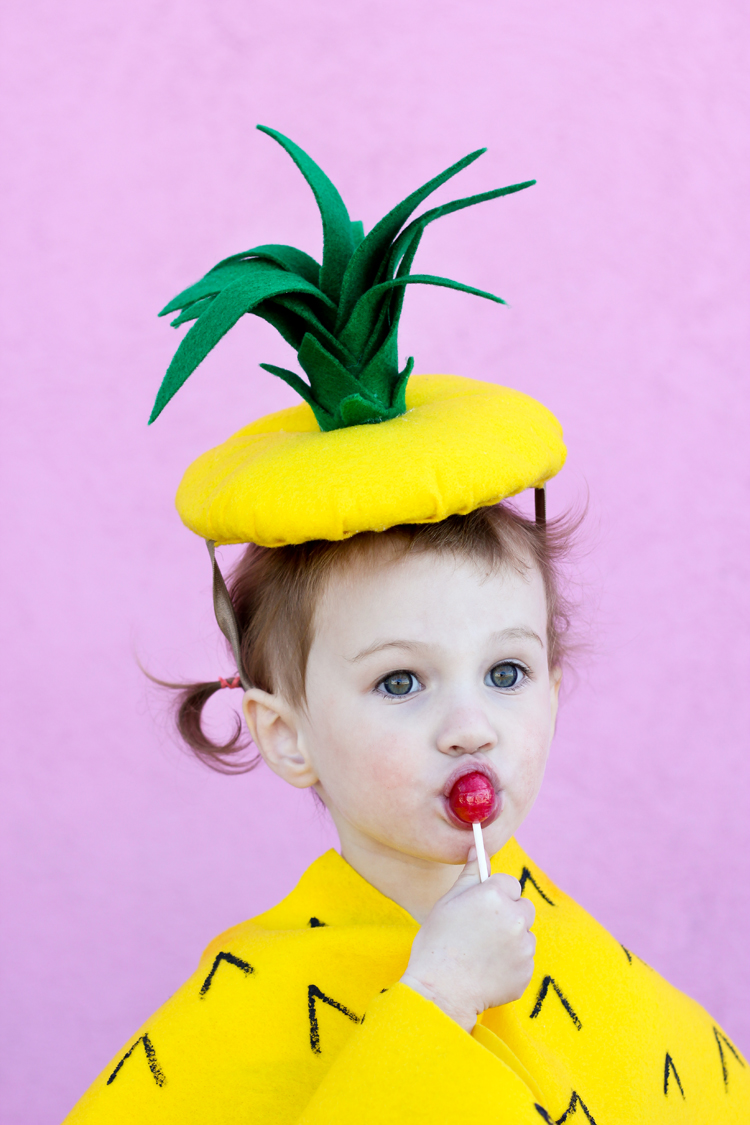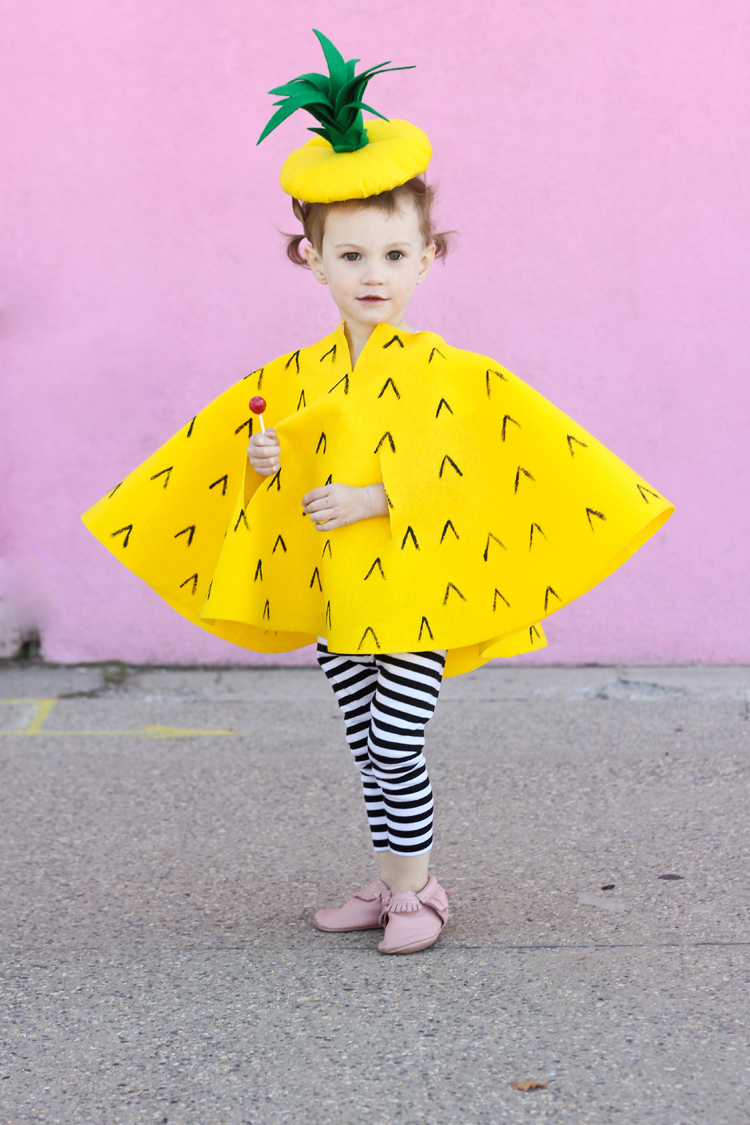 I whipped up a couple of fruit-a-licious costumes for my daughter and get this…they are NO SEW!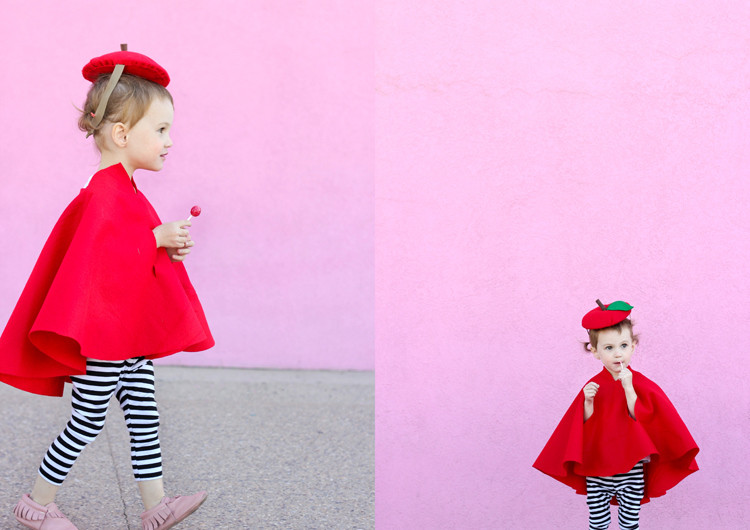 Well…the hat is mostly. Let me show you what I mean.
MATERIALS
1- 1 1/2 yards of felt (depending on the side of your recipient this range will fit most sizes children to adult) scissors ruler existing t-shirt optional: craft paint and brush  
MEASURING
-Grab a T-shirt that fits the recipient.
-Measure how long the shirt is from shoulder to hem.
– Add a couple of inches. This is your radius.
-Fold your felt into fourths. Starting from the folded corner, measure out a circle using your radius measurement and cut it out.
CUTTING
– Lay your T-shirt on top of your felt centering it as best as you can.
– Use the T-shirt to measure how wide to cut the neck whole.
– Cut the neck hole just slightly wider than what you marked. Cut it out in a shallow leaf shape.
– Then cut a slit down the front about 2 inches.

OPTIONAL
I did this for the pineapple but not the apple.
I started out trying to be orderly but found after a few rows that random eye-balling was better.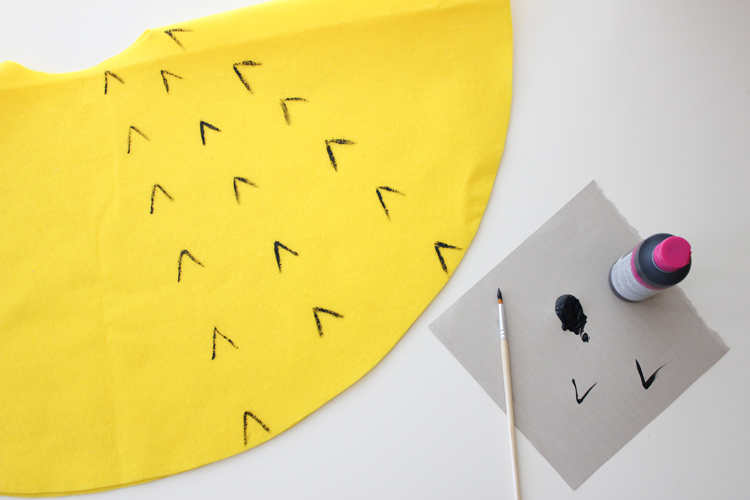 Let it dry and then try it on!
ARM SLITS
You can leave the cape as is or cut arm slits. I wasn't sure how it would play out with Natalie. I wondered if she would even use the arm slits, but it turns out that they came in handy!
The placement of arm slits is personal preference and can be a little tricky. I kept them centered/ a little low so that she could hold her trick or treat bag and such. As I found in this photo shoot though, is that she constantly held candy in her mouth, which kept shifting the cape backwards…not a problem, but I might have cut the slits higher had I known she would do that.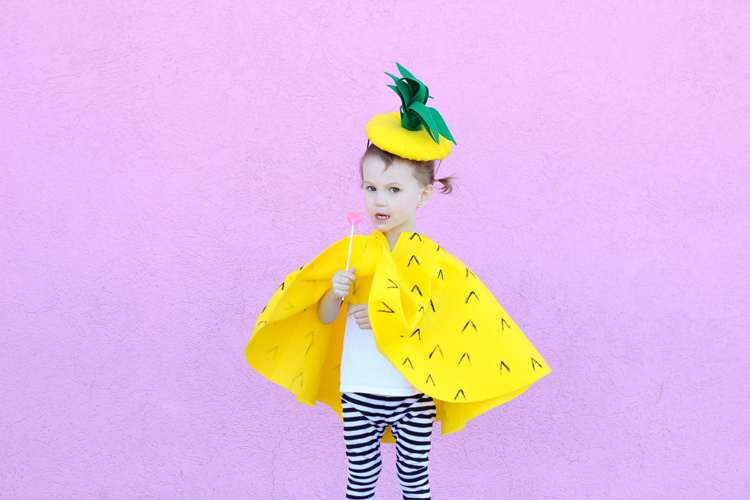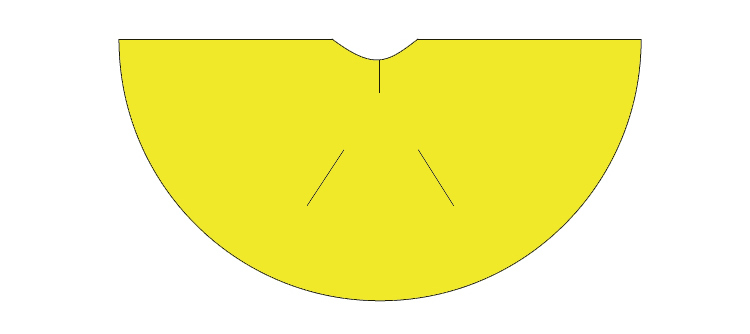 Ready for the hat?
The process is almost completely the same. The only difference is that I did a bit of hand sewing for these hats. For the complete no sew version.
MATERIALS
Scraps or  two page size pieces of felt for each color needed (depending on how big you are making your hat) scissors ruler hot glue tapestry or yarn needle thread yarn handful of polyester batting ribbon or fold over elastic

CUTTING
– Cut a piece of felt about twice the size of your cardboard piece.
GATHERING
– Thread your needle with a pretty long piece of thread, double up the thread, and knot off the end. Sew a running stitch around the perimeter of the felt circle.
– When you get to the end of the circle, lay down your handful of batting, and then the piece of cardboard on top.
– Pull your thread tight, gathering and closing the felt circle around the cardboard and batting.
-Sew back and forth between the gathered edges until it feels secure. Knot off your thread and remove the needle.
NO-SEW variation – pleat the edges of the felt in place and hot glue it together. See a step by step how to.

TUFTING
– To tuft the middle of the hat, thread your needle with a piece of yarn.
– Insert it into the middle of the cardboard and sew a small stitch in the center. Keep sewing back and forth until the stitched spot is nice and secure. Knot it off and remove the needle.

ASSEMBLING HAT
– Cut another circle of felt just smaller than your hat, and cut a piece of ribbon or elastic .
– Lay the elastic in place with the raw ends on top of the underside of the hat. If using ribbon assemble it in the same way.
LEAVES
For pineapple leaves,
– Cut a page size piece of felt into two triangles.
– Save any scraps that look leafy. Lay both shredded triangle pieces on top of each other, along with the extra leafy scraps.
-Starting from the longer side, roll the leafy triangles up, hot gluing them in place as you go.
– Give the leaves a final trim as needed.
-Glue to the tufted part of the hat, and you're done!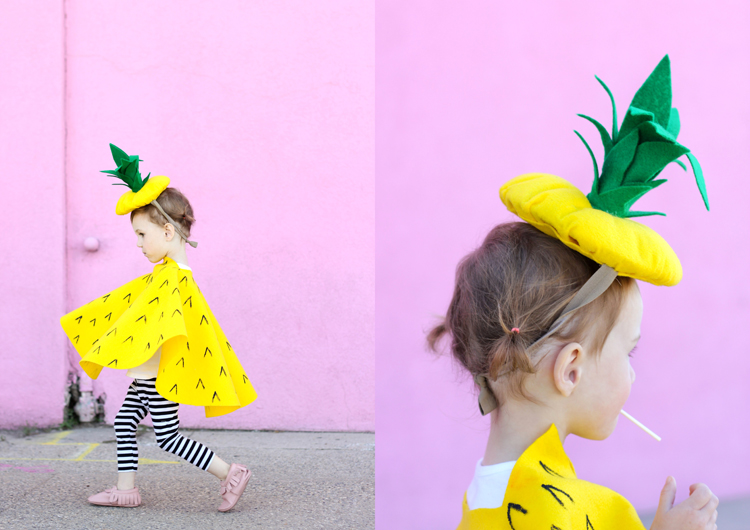 For the apple hat, the leaf and stem were made the same way THIS pumpkin hat was made.
Q: When is an apple not an apple?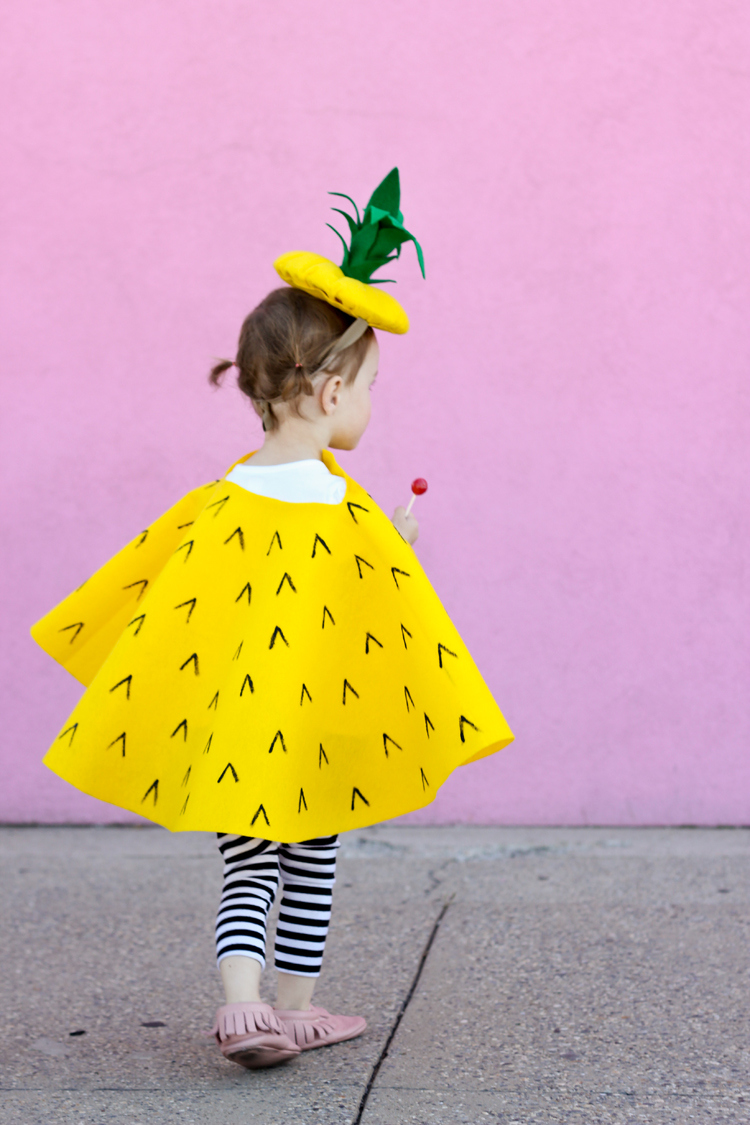 Q: What do you get when you an apple crosses a Christmas tree?
A. A pineapple!
Naturally.
I made this for my daughter but I think this would make a super cute idea for any age. If I were a teacher I would totally be an apple!
For more information on how https://www.savvynana.com can help you with No Sew Pineapple Halloween Costume, please contact us at +1 808-372-7734, or visit us here:
Savvy Nana
38 Oak Cove Ln, Humble, TX 77346, United States