Perfect for snacking or feeding a large crowd. They're just so addicting, and you won't be able to stop!
It can get a bit hectic around the holidays as you try to find the perfect gifts for your niece and nephews, the must-have sweater vests for your baby corgis, while hosting the biggest dinner party with friends and family in your closet-sized kitchen.
That's why these oyster crackers are everything.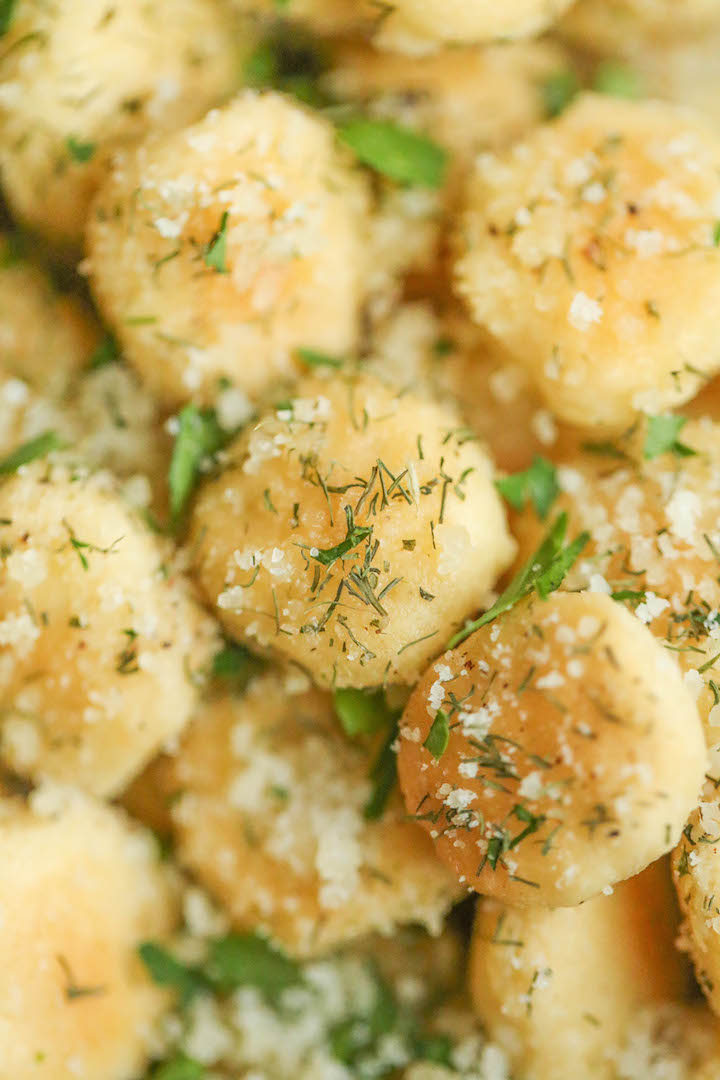 It's perfect for any occasion, but it comes in particularly handy during the holiday season. It's quick, easy and practically effortlessly made in the slow cooker with the help of my favorite ingredient of all –
Hidden Valley The Original Ranch Dips Mix
. Toss that right in with garlic and freshly grated Parmesan with melted butter.
The combination is absolutely heavenly.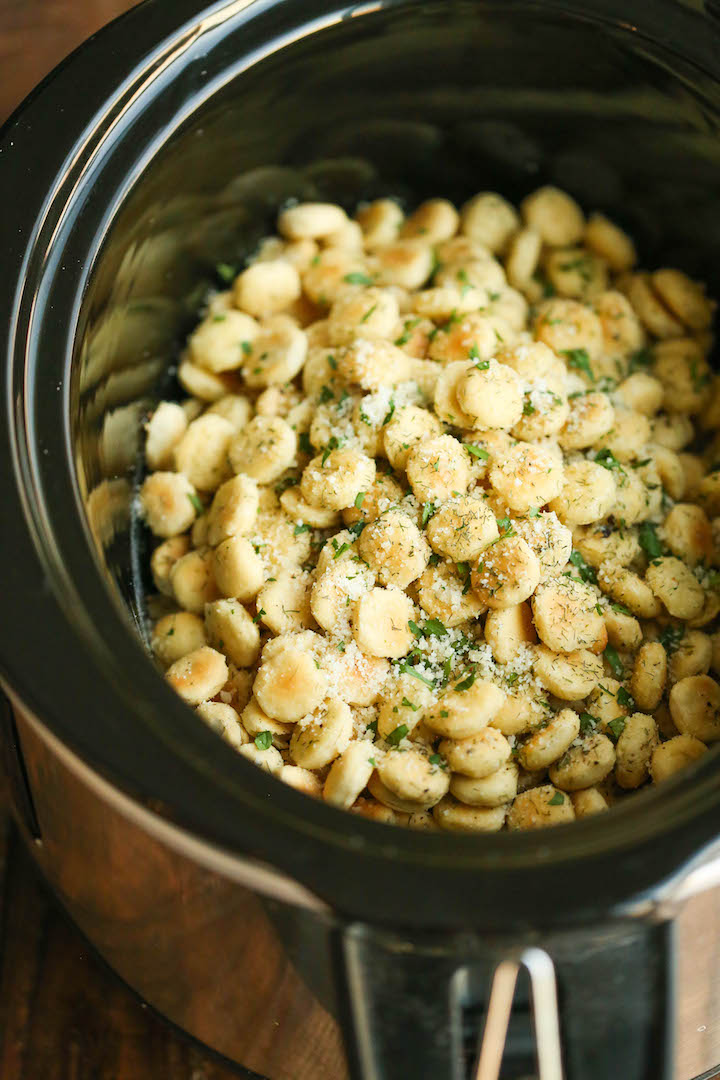 Now you can easily find this ingredient at Walmart – the perfect resource for all of your holiday entertaining, and you can transport these addicting crackers in these Glad Food Storage Containers. Just toss it right in, throw on the lid and you're set.
See, I told you. Easy! You can even make this ahead of time, although you'll probably end up eating all of the crackers before you make it to your boss' holiday party!
INGREDIENTS:
2 (8-ounce) packages oyster crackers
1 (1-ounce) package Ranch Seasoning and Salad Dressing Mix
4 cloves garlic, minced
1/4 teaspoon dried dill
1/4 cup vegetable oil
1/4 cup unsalted butter
1/2 cup freshly grated Parmesan
2 tablespoons chopped fresh parsley leaves
DIRECTIONS:
Lightly coat the inside of a 6-qt slow cooker with nonstick spray.
Add oyster crackers, Ranch Seasoning, garlic and dill. Stir in vegetable oil and gently toss to combine.
Cover and cook on low heat for 1 hour, stirring occasionally. Stir in butter until melted, about 1-2 minutes.
Remove crackers from slow cooker and place in a single layer onto a baking sheet. Stir in Parmesan  and let cool completely.
Serve, garnished with parsley, if desired.
(This post has affiliate links)
Perfect for snacking or feeding a large crowd. They're just so addicting, and you won't be able to stop!
| | | |
| --- | --- | --- |
| | | Perfect for snacking or feeding a large crowd. They're just so addicting, and you won't be able to stop! |