This Handprint Lorax Craft with Microwave Salt Dough is the perfect activity to celebrate the birthday of Dr. Seuss!
Each March both children and adults celebrate Dr. Seuss' birthday on March 2. No other American writer has had a bigger impact on children's literature than Dr. Seuss himself.
His imaginative characters, vivid illustrations, and catchy rhymes are instantly recognizable to anyone who grew up reading his fantastical stories.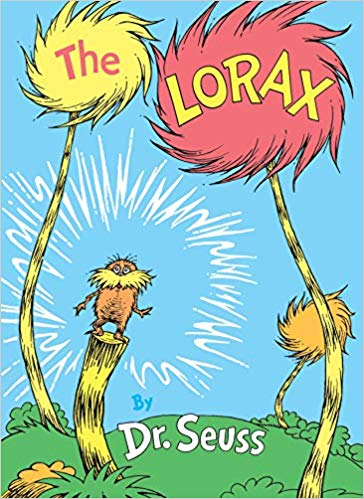 This year, in honor of his birthday, your kids can get on the celebration by making this Handprint The Lorax Craft with microwave salt dough. It's fun to make and the end result is super cute!
Handprint Lorax Craft with Microwave Salt Dough
Materials:
1 cup warm water
1/2 cup iodized salt
1 3/4 cup flour
Craft paints – white & orange
Googly eyes
Craft Foam – yellow
Scissors
Glue
Wax paper
Instructions:
Combine the water and salt in a medium sized bowl. Mix in half of the flour, add flour gradually while mixing until a soft dough forms. If additional flour is needed, add 1 tablespoon at a time.
Work dough into a ball right in the bowl. Let rest for about 10 minutes.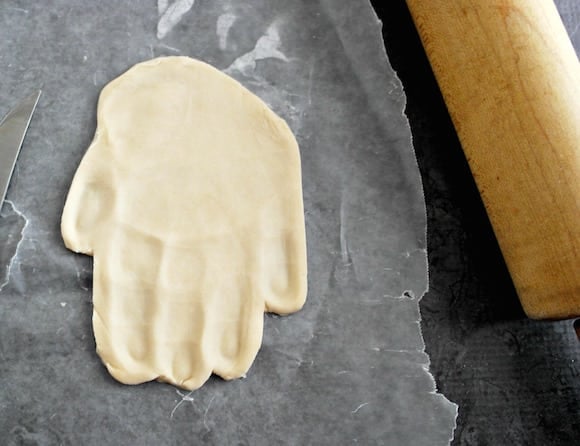 Roll the dough out onto a flat surface to about 1/2 inch thick. Press hand down firmly, then swiftly lift away. Trim excess dough from around the hand impression.
Place on wax paper and microwave for 15 seconds. Repeat for another 15 seconds and then heat for 20 seconds at a time until dough hardens. Let cool.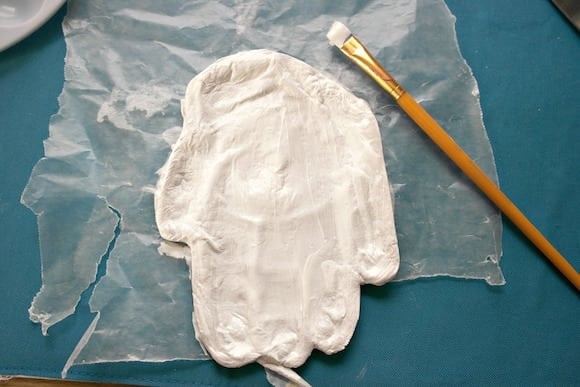 Paint the whole handprint white. Let dry.
Paint the hand impression orange. This is the Lorax!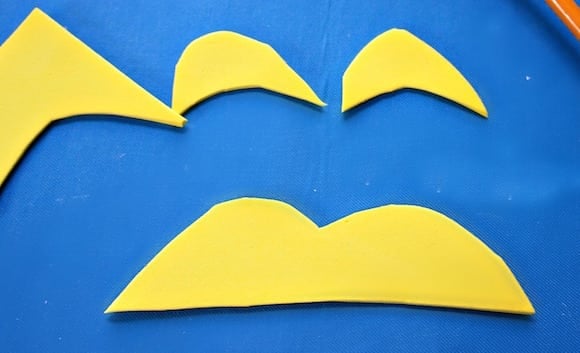 Cut a mustache and eyebrows from yellow craft foam. Glue into place.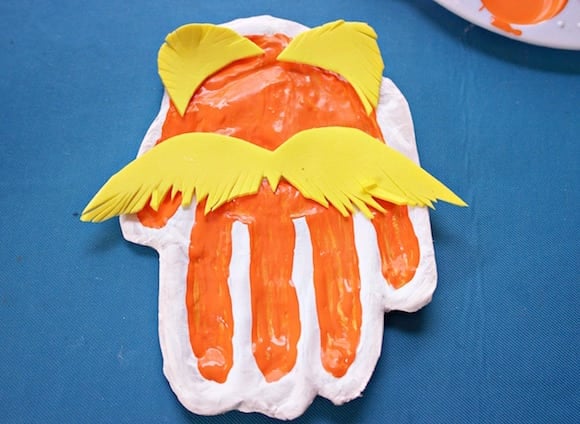 Glue on the eyes and paint on a mouth and nose!