This fun appetizer will surprise your Halloween party guests. A few simple ingredients make this delicious snack a terrible simple addition to your party table.
24 mini cheese rounds
24 green olive slices
8 black olives
red gel food color
chopstick or skewer
small paintbrush
1: Remove the wax casing from the cheeses. Use a paring knife to carefully cut a divot in the center of the cheese that's approximately the size of a green olive slice
2: Press a green olive slice into the divot firmly, being careful not to damage the olive slice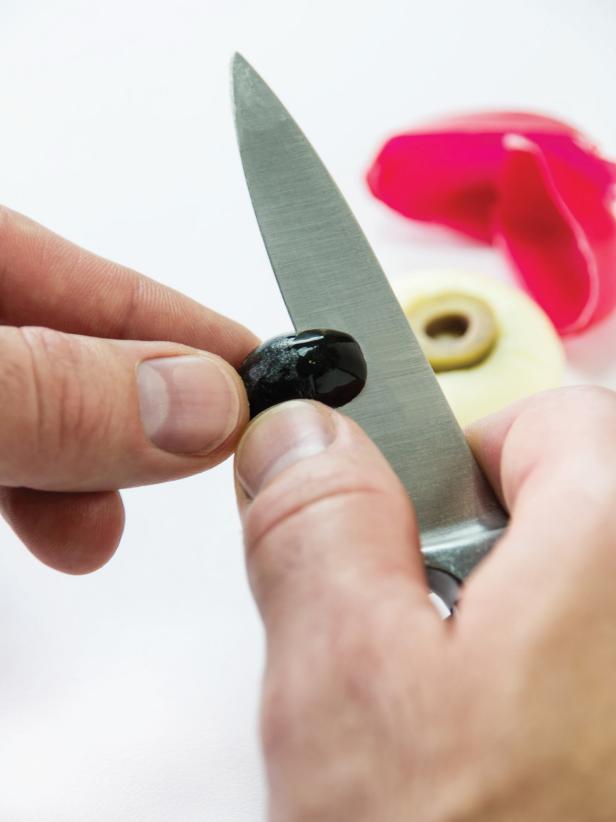 4: Dip a small paintbrush into the red gel food coloring and paint squiggly lines from the olives outward to give the eyes a bloodshot effect. Six to eight lines per eyeball will provide the best look.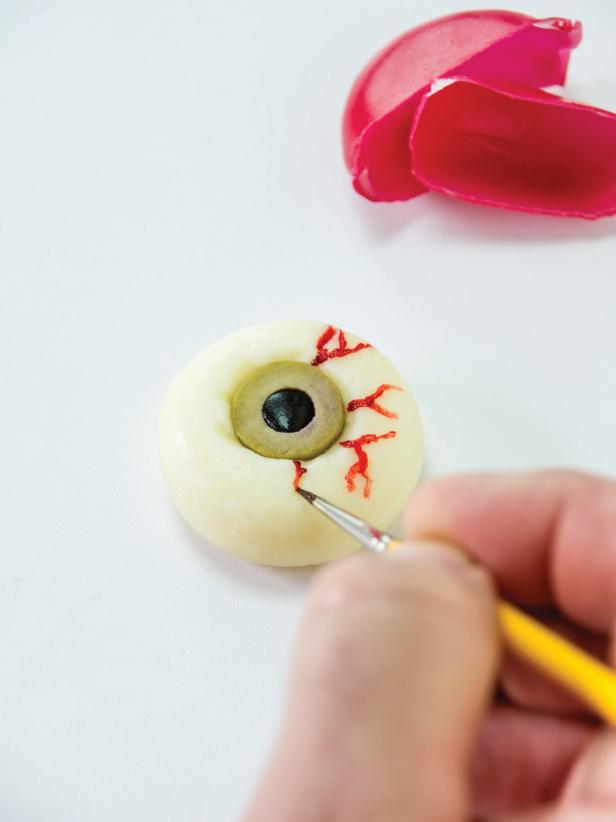 5: Keep cold until ready to serve. Serve alongside fresh veggies and your favorite crackers or pita bread for a healthy Halloween party snack.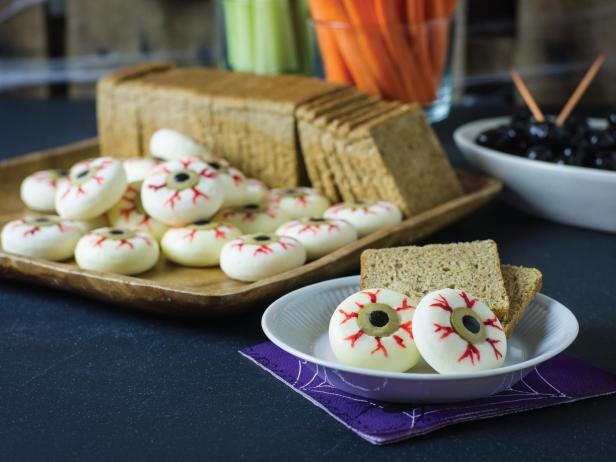 Halloween Party Appetizer: Cheesy Eyeballs
Ingredients
24

mini cheese rounds

24

green olive slices

8

black olives,

red gel food color

chopstick or skewer

small paintbrush