These adorable white-chocolate "wrapped" mummies are a great addition to your Halloween treat lineup. Flavored with peanut butter and butterscotch, the potato sticks give them just the right amount of salty flavor and crunch.
Before You Start:
White chocolate melts differently than regular chocolate; it takes very little heat to get it to the desired consistency.
1 cup butterscotch chips
1/2 cup smooth peanut butter
2 1/2 cups shoestring potatoes
2 cups white chocolate chips
30 mini chocolate chips
1. Add about 1 inch of water to a medium saucepan. Top the pan with a heatproof bowl making sure that the bottom of the bowl does not sit directly in the water.
2. Add butterscotch chips and peanut butter to the bowl and heat over medium-low heat. Stir occasionally until completely melted and combined then remove bowl from heat.
3. Add shoestring potatoes to the butterscotch mixture and stir to coat completely. Cool for 3 minutes.
4. Place a piece of parchment paper on the back of a baking sheet.
5. Using a medium cookie scoop, measure out scoops of the haystack mixture packing it in quite firmly against the side of the bowl and leveling off the top with a butter knife or offset spatula before pressing the scoop flat on the baking sheet and releasing the contents.
6. Allow haystacks to cool and harden in the refrigerator for at least one hour.
7. Place hardened haystacks on a wire rack and place the wire rack on a baking sheet.
8. Fill a clean heatproof bowl with white chocolate chips then place the bowl over a small amount of water in a medium saucepan.
9. Heat the water on LOW heat and whisk the melted chocolate until smooth.
10. Remove from heat and cool for just a minute or two.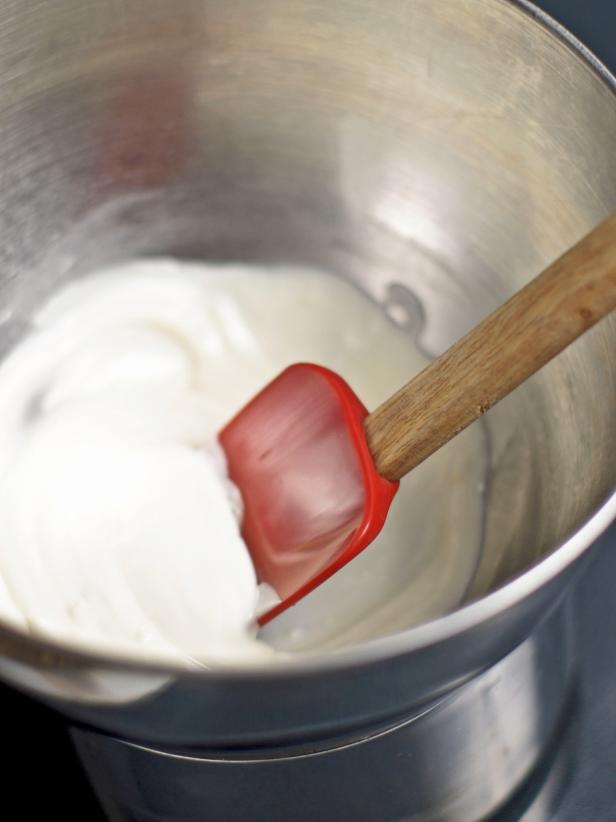 11. Place the melted white chocolate in a piping bag fitted with a long skinny icing tip like those used for flower petals.
12. At two thirds of the haystack mound begin coating with chocolate in a ribbon effect overlapping with each pass.
13. Start again at two-thirds but make the first pass a bit rounded to leave room for the eyes. Continue until the top of the mound is covered.
14. After all of the mounds are "wrapped" in chocolate, use a toothpick to place a white-chocolate dot for each of the eyes in the spaces you left. Insert a mini chocolate chip upside down on each dot of white chocolate while it is still soft (Images 1 and 2).
15. Place in refrigerator to cool completely before trimming away any excess chocolate around the bottom of the treats. Display stacked on a plate or slide each haystack into a cellophane bag to hand out as party favors (Image 3).