Skip the takeout and make the BEST chow mein at home in less than 30 min! Perfectly crispy noodles with bok choy, mushrooms + bean sprouts!
One of my favorite places was where we were placing our Chinese takeout orders. And all I really wanted was a huge bowl of chow mein with noodles that had been pan-fried until they were crisp and crunchy.
But Ben tells me, "I think it's lo mein that you want," instead. I was tentative. I was looking for chow mein ninety percent of the time. He asked, "Doesn't the word "chow" mean rice in chow mein?"
I ought to have stopped listening to him immediately. All things being equal, I requested the lo mein and I didn't get my firm noodles. Additionally, someone slept that night on the couch.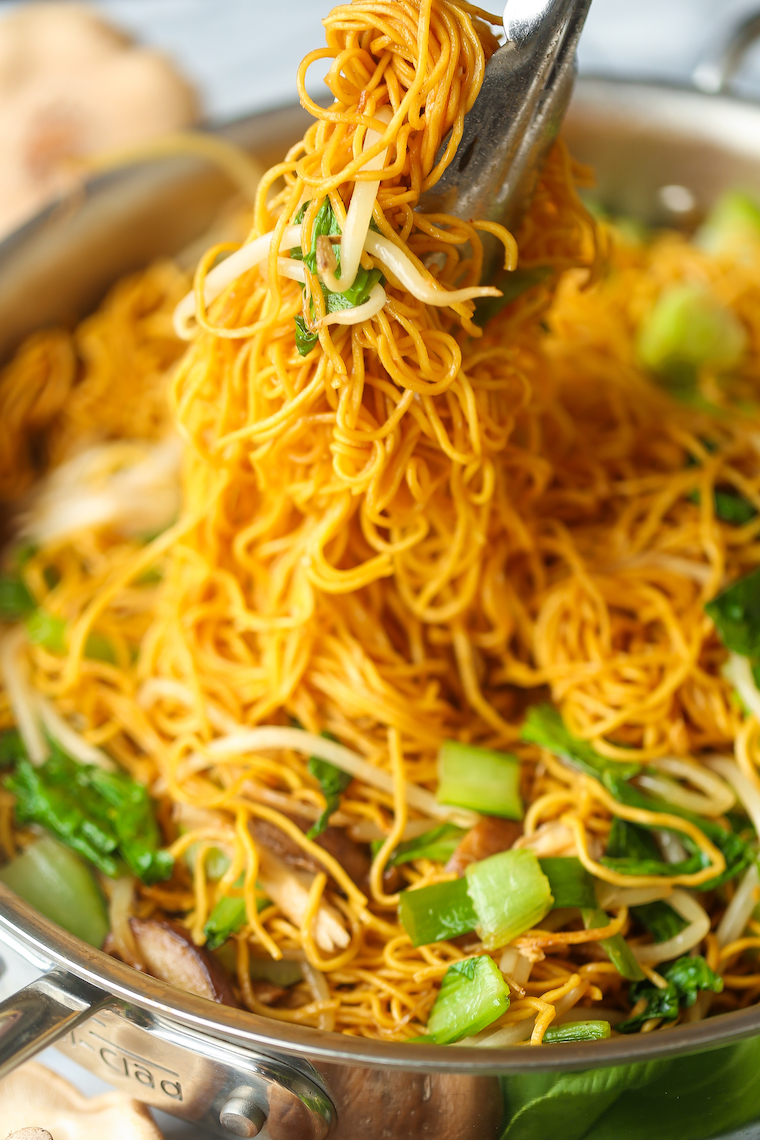 In case any of you are curious, that is the primary distinction between lo mein and chow mein. Lo mein noodles are boiled until soft, whereas chow mein noodles are fried until crisp.
Both are perfect – yet here and there you simply need those firm noodles.
I have been attempting to perfect a homemade chow mein dish ever since that error. You know, so Ben and I don't have to constantly argue about which is better, chow mein or lo mein.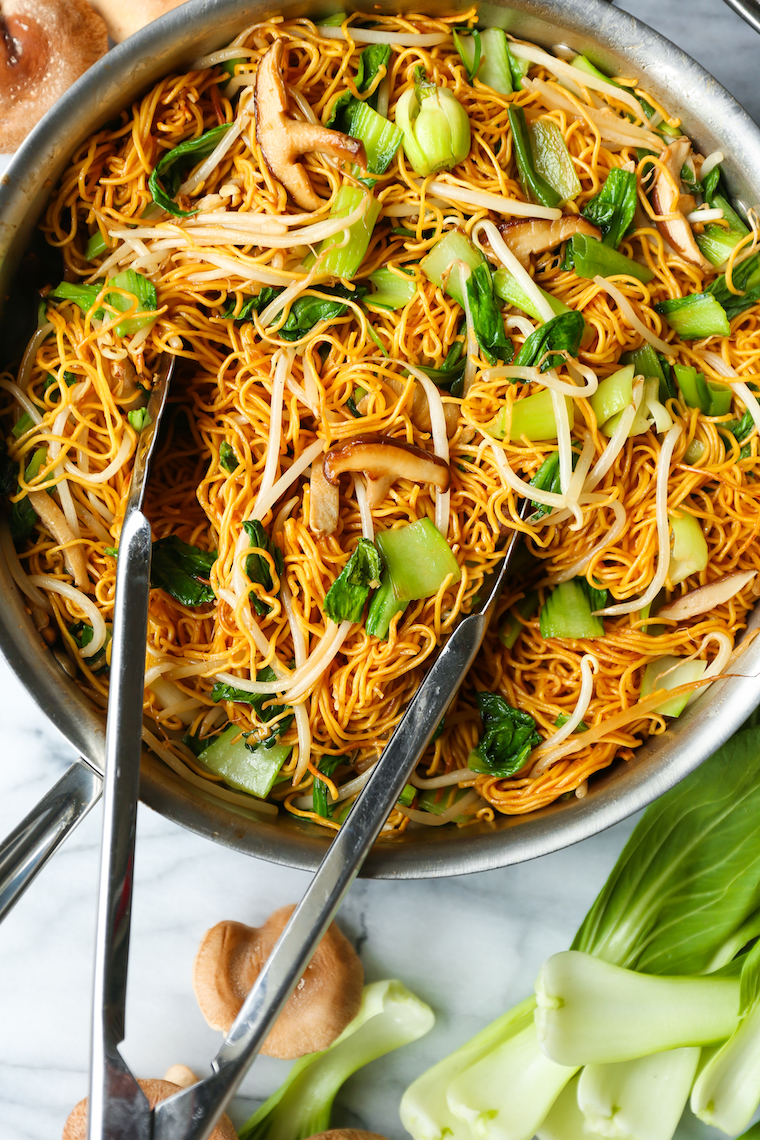 And suddenly, I believe I have it. Hong Kong-style pan-fried noodles were used to create the perfect crispy noodles for this recipe.
This is typically sold parboiled so that they can be used straight from the bag to the pan without first being boiled, resulting in that amazingly crisp firmness with soft, chewy spots throughout. It can be found at your local Asian grocery store.
But don't worry if you can't find them or they're not available. A handy substitute is fettuccine, linguine, or even ramen noodles (with the seasoning packet removed).
INGREDIENTS
¼ cup oyster sauce
1 tablespoon soy sauce
3 cloves garlic, minced
2 teaspoons freshly grated ginger
1 teaspoon Sriracha
1 16-ounce package Hong Kong-style pan-fried noodles
Kosher salt and freshly ground black pepper, to taste
2 tablespoons canola oil
1 3.5-ounce package shiitake mushrooms
4 baby bok choy, coarsely chopped
1 cup mung bean sprouts, rinsed and drained
INSTRUCTIONS
In a small bowl, whisk together oyster sauce, soy sauce, garlic, ginger and Sriracha; set aside.

Heat 1 tablespoon canola oil in a large skillet or wok over medium high heat. Add noodles and cook, stirring constantly, until golden brown and crispy, about 3-4 minutes; set aside.

Heat remaining 1 tablespoon canola oil in the skillet. Add mushrooms, and cook, stirring often, until tender, about 3-4 minutes. Stir in bok choy until just wilted, about 1 minute.

Stir in noodles and oyster sauce mixture until well combined, about 2 minutes. Stir in bean sprouts.

Serve immediately.