INSIDE : Learn how to make the perfect Back to School DIY Rattan Pencil Case. It is perfect to hold and store all your pens, pencils and erasers!
My daughter starts her first year of Kindergarten in exactly one month!  (whaaaaat?!)  School season is nearing and one of my favorite ways to start preparing is shopping for school supplies.  I love looking at all the new pencils, crayons, notebooks and scissors.  It never fails, I get giddy in the store every time.
Today, I am sharing my nineth back to school project, a DIY Rattan Pencil Case!  You might also like this Kiddo Personalized Pencil Case.
I think I'm going to send my daughter off to Kindergarten with the coral + pink case and my son off to Preschool with the mint green case!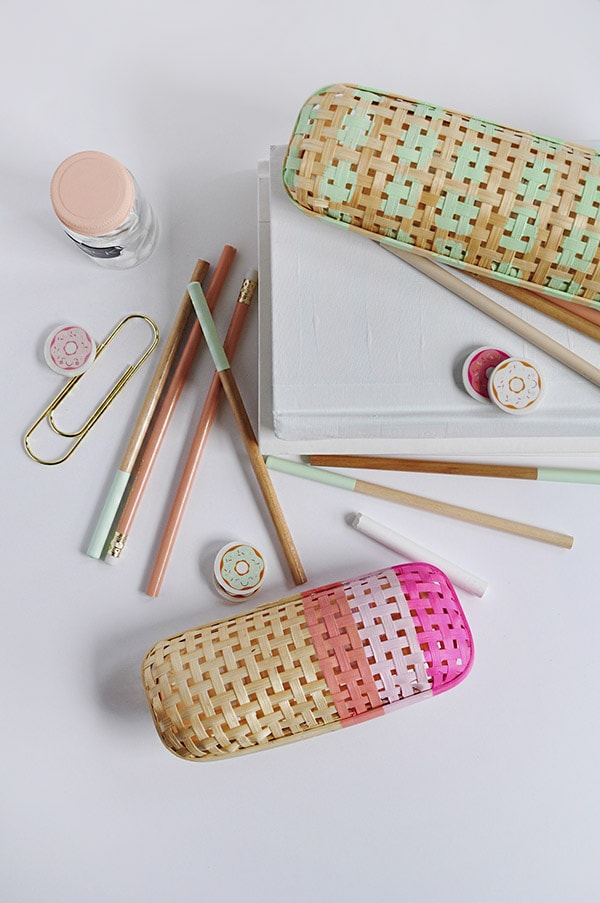 WHAT SUPPLIES DO I NEED TO MAKE A PAINTED RATTAN PENCIL CASE?
Rattan Case (similar + similar)
Acrylic Paint
Paint Brushes
Painter's Tape
Also now available – Paint Palette No. 1 Photography Print of my paint palette pictured below!!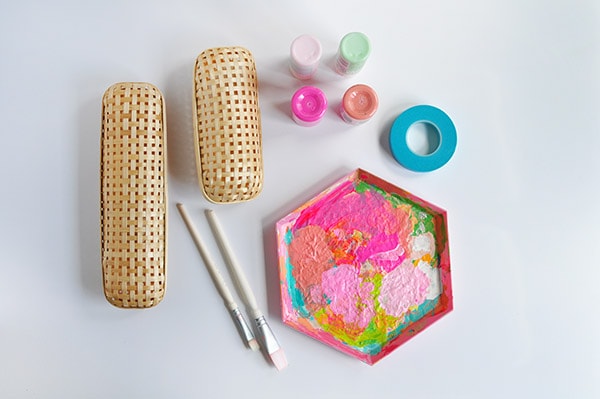 My rattan cases were purchased at IKEA.  They come in black and natural colors and are available in two sizes, both which are used in this project.
HOW TO PAINT A RATTAN PENCIL CASE :
My first step was to tape off the rattan case in preparation of my coral paint color.  Note: the first line of paint was the only place I used tape and to be honest, when I transitioned to other colors, I just freehanded it.  Those freehand lines actually turned out better than when I taped it, just an FYI.

After completing the coral stripe, I free handed the soft pink stripe.  I also inserted the top and bottom portions as I went along, so that each paint stripe would align perfectly.  The last color added was the hot pink to finish off the remainder of the rattan case bottom.
Using mint green paint, I also painted a squared off dot pattern on the longer rattan.
Remove all painter's tape you may have used and allow adequate time for the paint to fully dry.
I was so pleased with the final products!  I'm really loving a monotone palette these days, so the coral, soft pink and hot pink combination are my jam!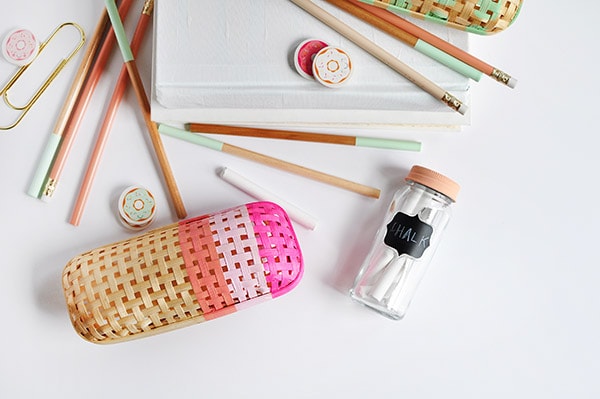 RATTAN PENCIL CASE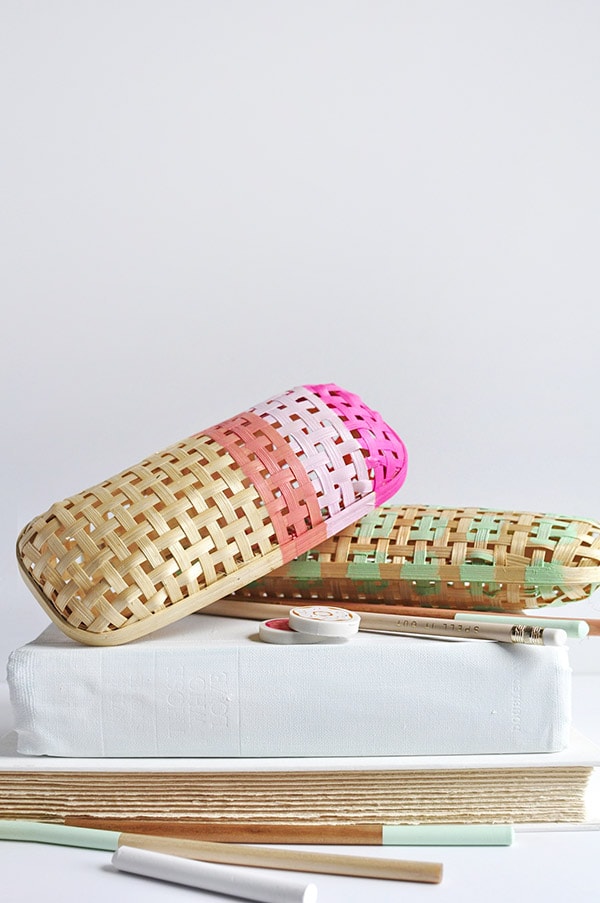 The larger sized mint rattan case is perfect for storing pencils and pens.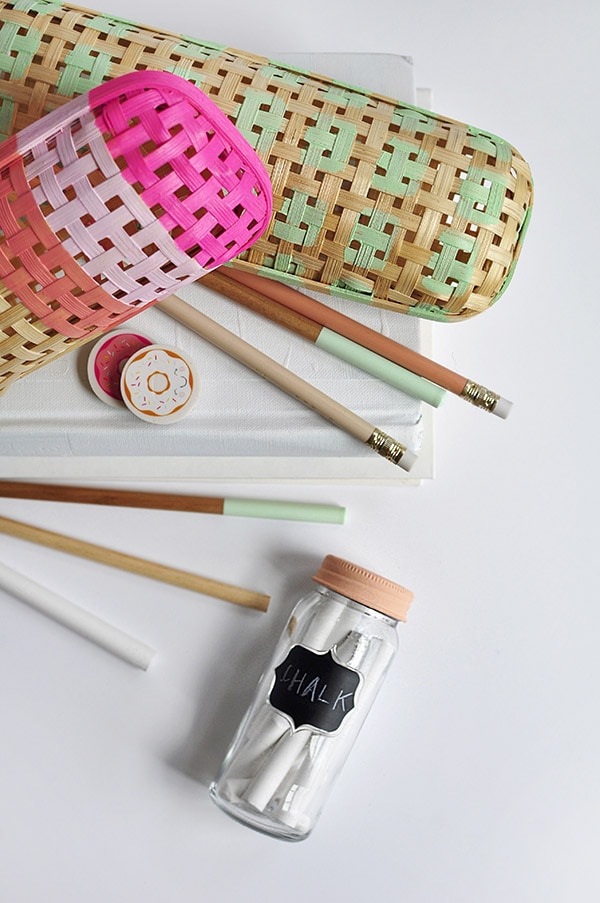 While the coral + pink case, holds chalk, erasers, and even glasses just perfectly.
For more information on how https://www.savvynana.com can help you with DIY Rattan Pencil Case, please contact us at +1 808-372-7734, or visit us here:
Savvy Nana
38 Oak Cove Ln, Humble, TX 77346, United States