Are you getting all geared up for Valentine's Day?? It's just around the corner! Well if you are looking for inspiration today's post has got you covered!!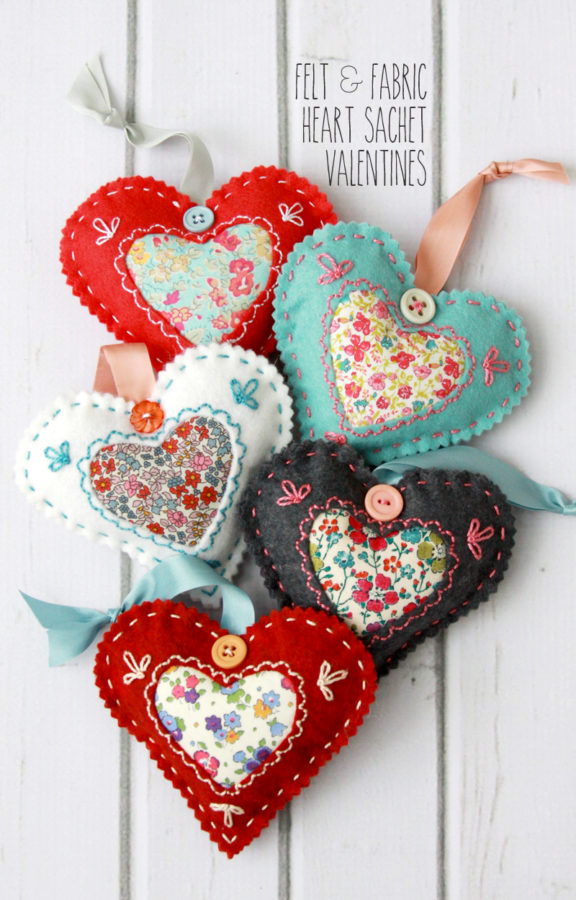 These sweet DIY Fabric Hearts are perfect for giving to a friend or neighbor! They are filled with fiberfill and lavender so they make a great little sachet. You could pair your fabric hearts with a plate of treats or even just a handmade card and have a great gift!
HOW TO MAKE FABRIC HEARTS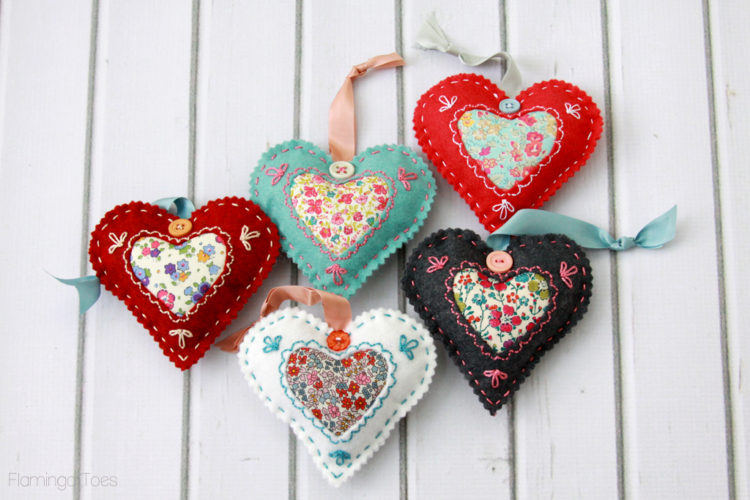 I dug into my precious Liberty fabric stash for these – I thought the hearts would be perfect for showcase these sweet fabrics!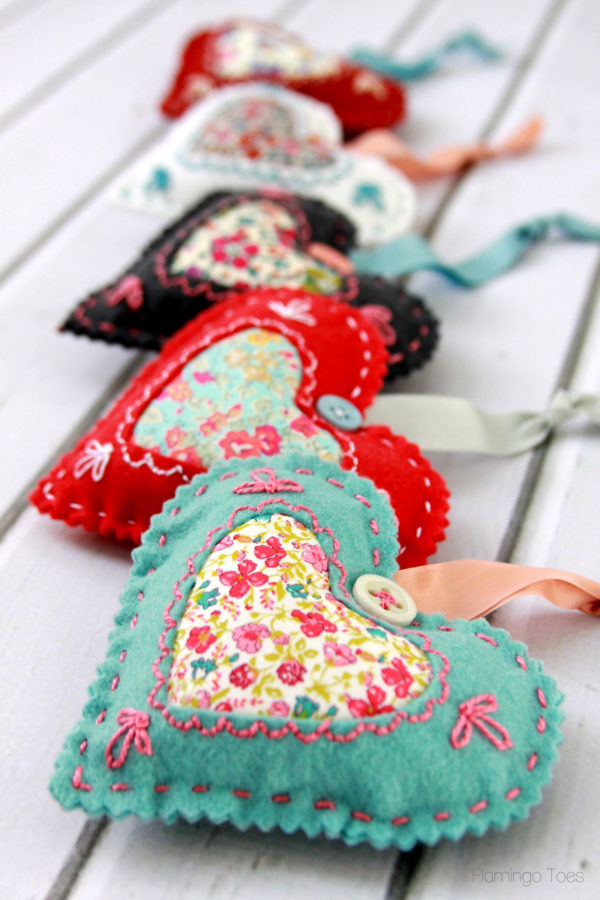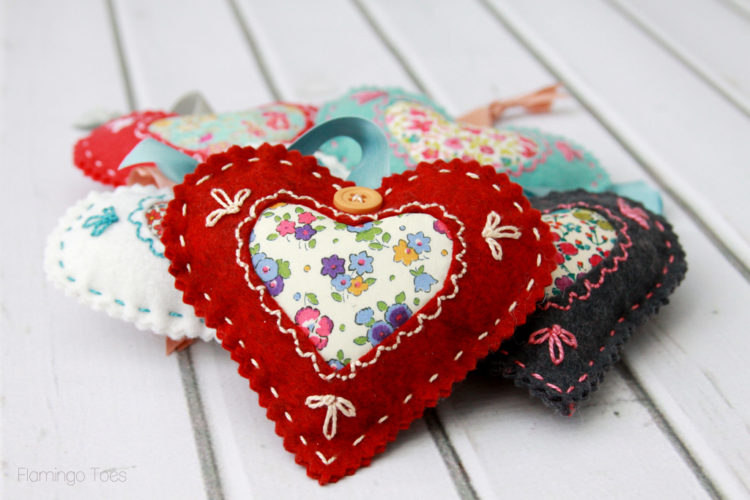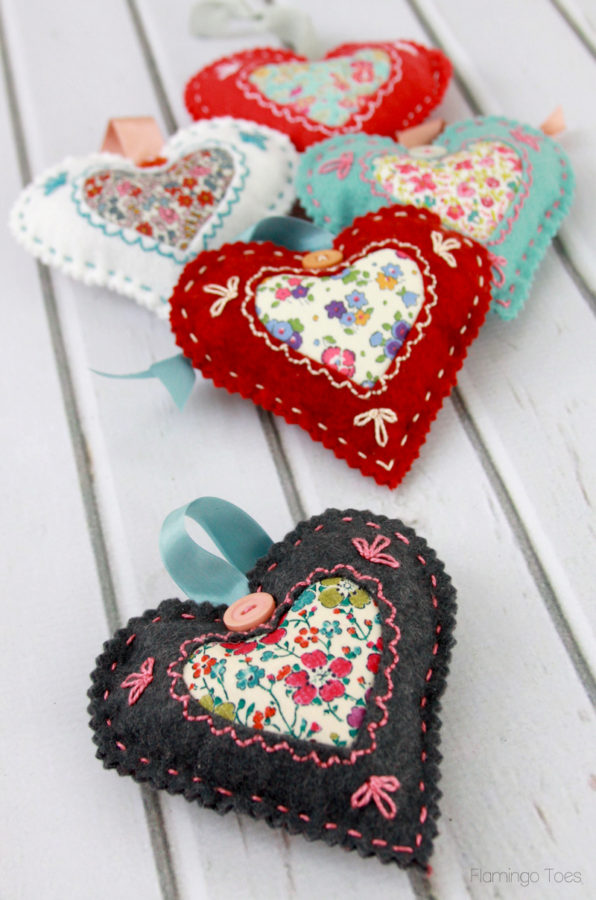 These are a great starter embroidery project and perfect for Scrap Busting too!
Here's what you'll need to make your own: (Amounts are for 1 Heart)
Felt for Heart – 8″ x 4″
Fabric for center of heart – 3″ x 3″
Optional – lining for fabric if you are using something thin like lawn
Fusible webbing
Embroidery Floss
Fiberfill
Dried Lavender (if you want it to be a sachet)
Ribbon – 16″
Pattern for Felt and Fabric Hearts
Begin by cutting out your hearts from felt. If you use pinking shears you'll have a nice zig zaggy edge. If you fold the felt in half and cut the hearts out at the same time, you can match up the zig zags when you sew them together and it will all look nice and tidy. Cut the center heart out of one of the felt hearts.
Cut out your center heart (and optional lining).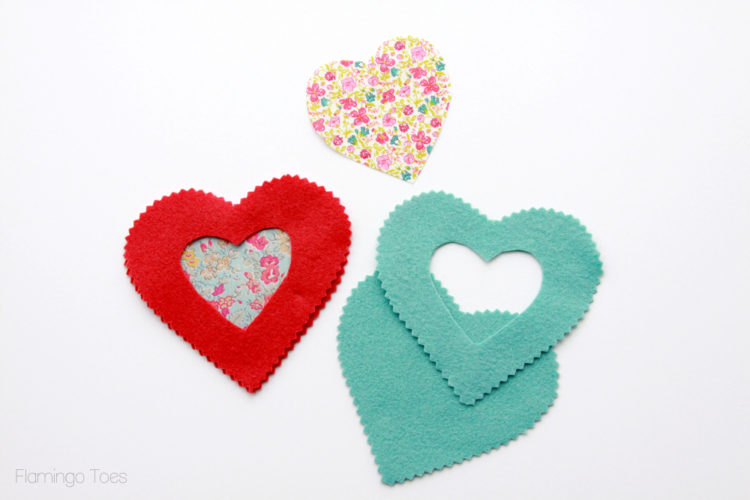 Cut small strips of fusible webbing and fuse the fabric heart to the felt. Fuse the lining fabric in place over the print fabric heart if you are using it. Make sure you use an ironing cloth over the felt so it doesn't burn.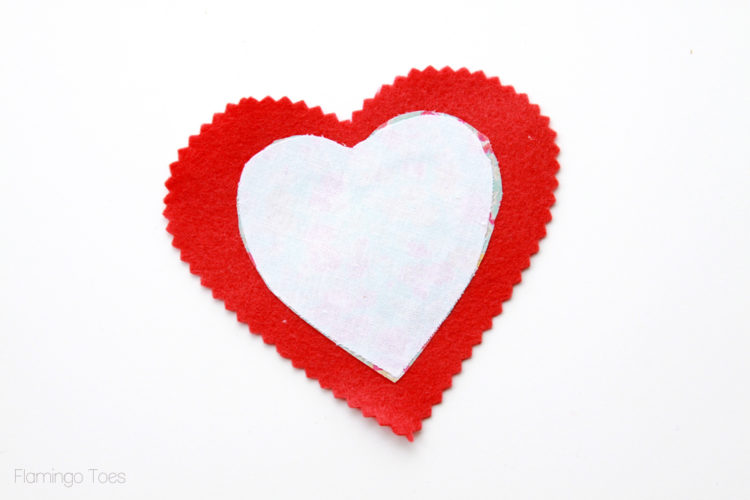 Embroider little scallops around the fabric heart on the front of the felt, using a back stitch. Add little lazy daisy loops at the bottom and sides of the heart. You can find embroidery tutorials on the How to Do That page.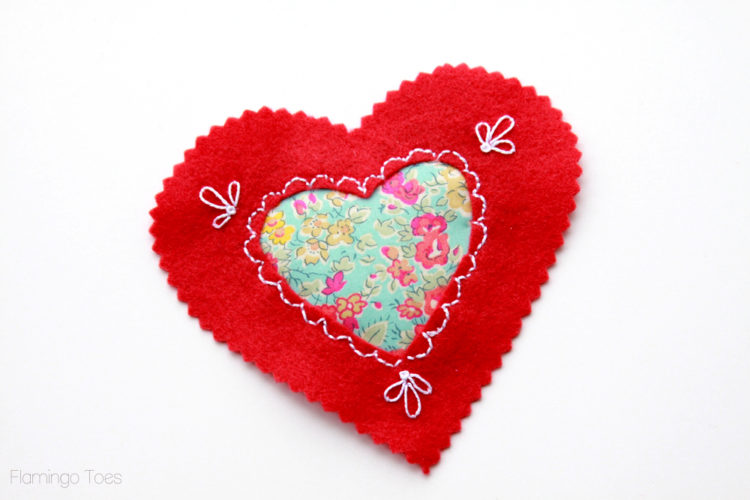 Place the front and the back of the hearts together and sew together with embroidery thread and a little running stitch. Leave a section open at the top and side.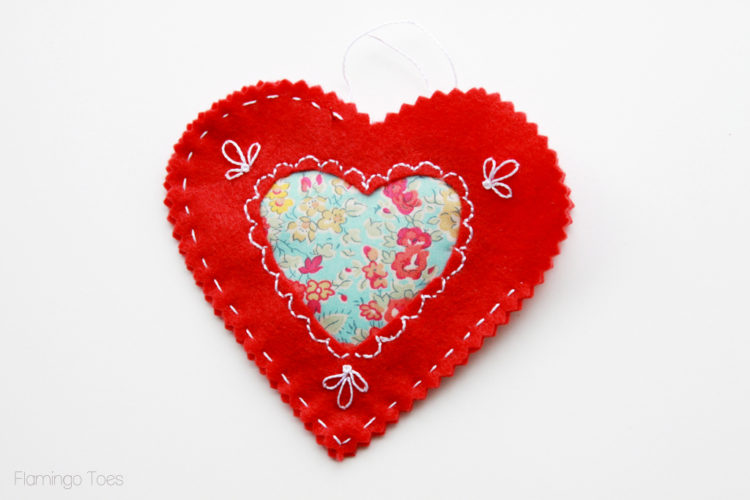 Stuff the heart with a little bit of fiberfill and some lavender at the center of the heart. Cut a length of ribbon and fold it in half. Tie a little knot at the end. Place the folded end of the ribbon at the top of the heart between the two pieces, then finish sewing the two hearts together with the running stitch. Sew a little button to the top center of the heart.
I would have a picture for you of this step – but I forgot to take one. Being a beginner blogger and all. Ahem. But you can look at the finished photos to get the idea!