Colorful Drawer Desk Organizer is perfect for the office and back to school.  Use colorful Multi-Surface paints and wrapping paper to transform a plain drawer into a fun and functional organizer.
Hello there!  Can you believe that school will be starting in just one month?  Where did this summer go?  I am definitley getting into back to school mode.  Today, I am sharing how to create a Colorful Drawer Desk Organizer that is perfect for storing and organizing office and back to school supplies.  All you need are a few colorful multi-surface paints and wrapping paper.
Supplies (affiliate links):
Americana Multi-Surface 2oz – Turquoise Waters
Americana Multi-Surface 2oz – Flamingo
Americana Multi-Surface 2oz – Poppy
Americana Multi-Surface 2oz – Purple Sunset
Drawer
Wrapping Paper
Decou-Page Matte 16oz
Paint Brushes
Instructions:
I found this white drawer desk organizer at T.J Maxx and thought it would be great for my daughter to use for her school supplies at home.  Next to the drawer was a roll of colorful floral wrapping paper that I wanted to line the inside of the drawer with.  I picked some coordinating multi-surface paints and got started.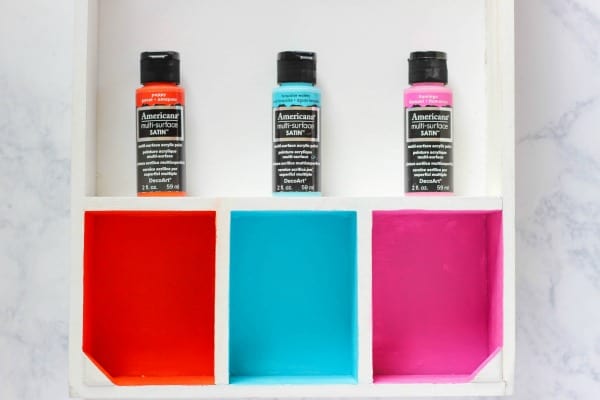 First, I painted the inside of the three smaller compartments with two coats of Americana Multi-Surface Satin Paint in Poppy, Turquoise Water, and Flamingo.  Allow the first coat of paint to dry completely before applying a second coat.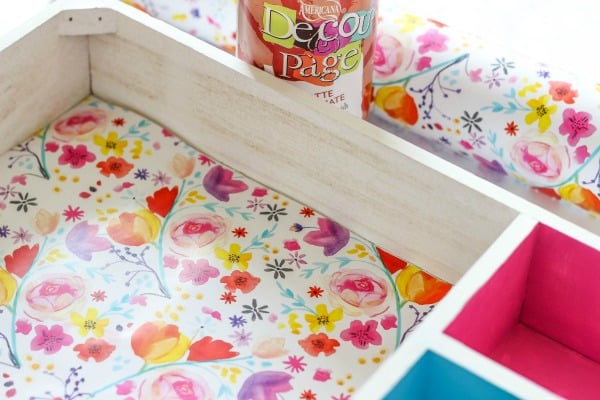 Next, I cut a piece of the wrapping paper to fit suggly inside the large compartment of the drawer.  I used a foam paint brush to apply a thin layer of Decou-Page to the drawer and gently placed the paper down on top.  Use your fingers to smooth out any air bubbles in the paper.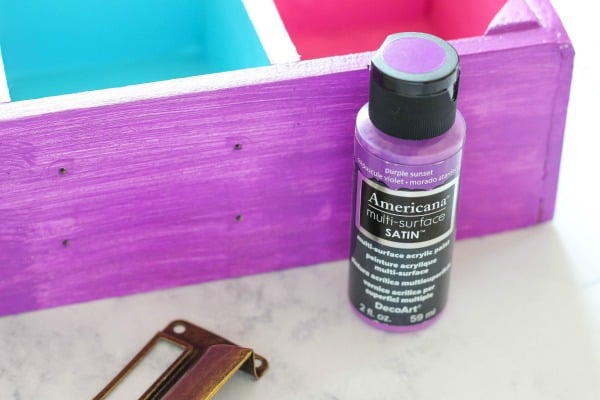 I removed the hardware from the outside of the drawer.  Then, I applied two coats of Purple Sunset to the outside and inside of the drawer.  Once the paint was dried, I screwed the hardware back on.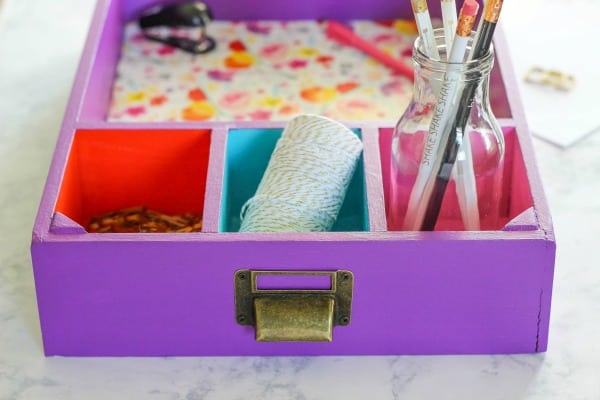 I love the different size compartments of this drawer.  They are great for storing paper clips, twine, pencils, notepads, and all of your office and back to school supplies.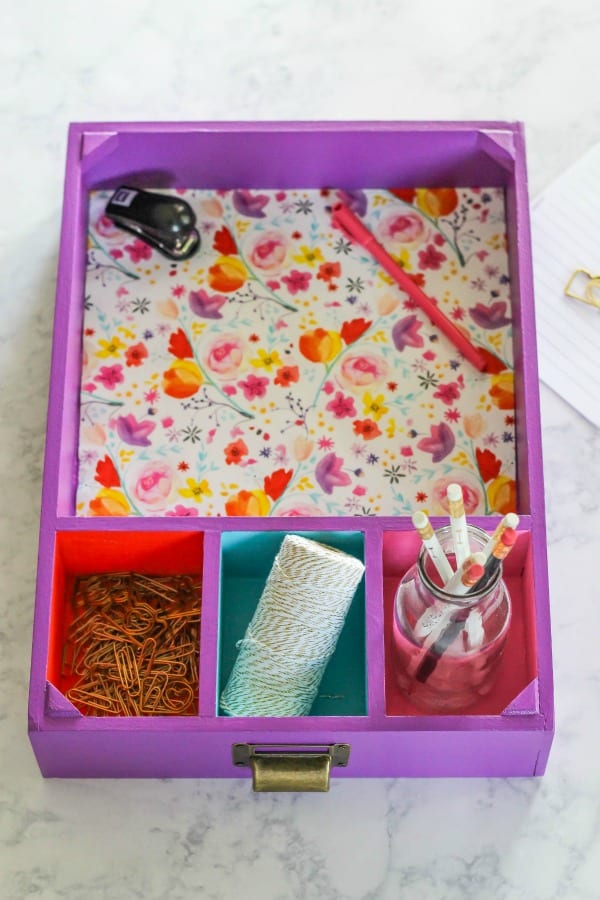 My daughter loves this Colorful Drawer Desk Organizer.  She will be all set for kindergarten to start next month.
For more information on how https://www.savvynana.com can help you with Colorful Drawer Desk Organizer, please contact us at +1 808-372-7734, or visit us here:
Savvy Nana
38 Oak Cove Ln, Humble, TX 77346, United States