This fun free Christmas Mad Libs printable is perfect for kids of all ages (and grown-ups, too!)! Great for teachers in the classroom, holiday parties, playgroups, and more!
I LOVE Mad Libs (seriously, what parent doesn't love a language lesson disguised as fun?!), so I created this silly Christmas Mad Libs Printable that's perfect for kids to play as they wait for the big day! These Christmas Mad Libs will make a great addition to your classroom, family fun night, holiday parties, playgroups, Scout meetings, and more!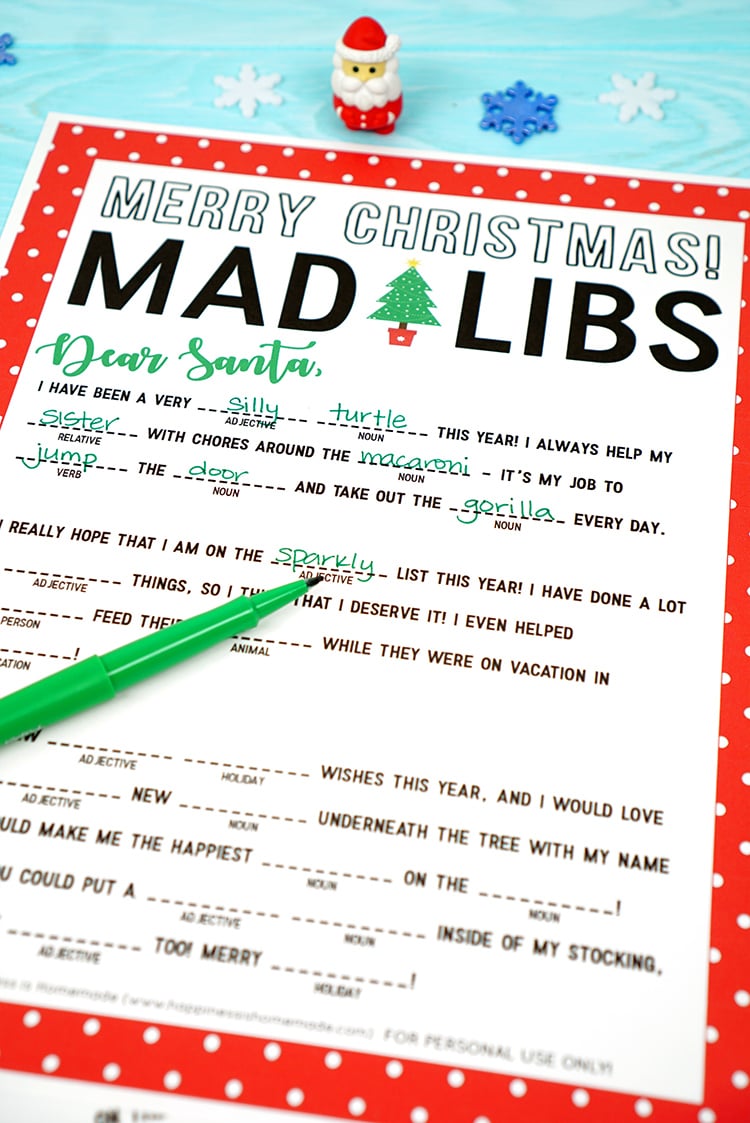 My three boys had a blast testing out this silly Mad Libs game, and they laughed their heads off reading our hysterical Christmas Mad Libs letters to Santa! Some of our favorite Mad Libs wishlist items were a "dirty new microwave," "stinky new spaghetti," and a "crazy new cat" to make them the "happiest monkey on the piano!" LOL!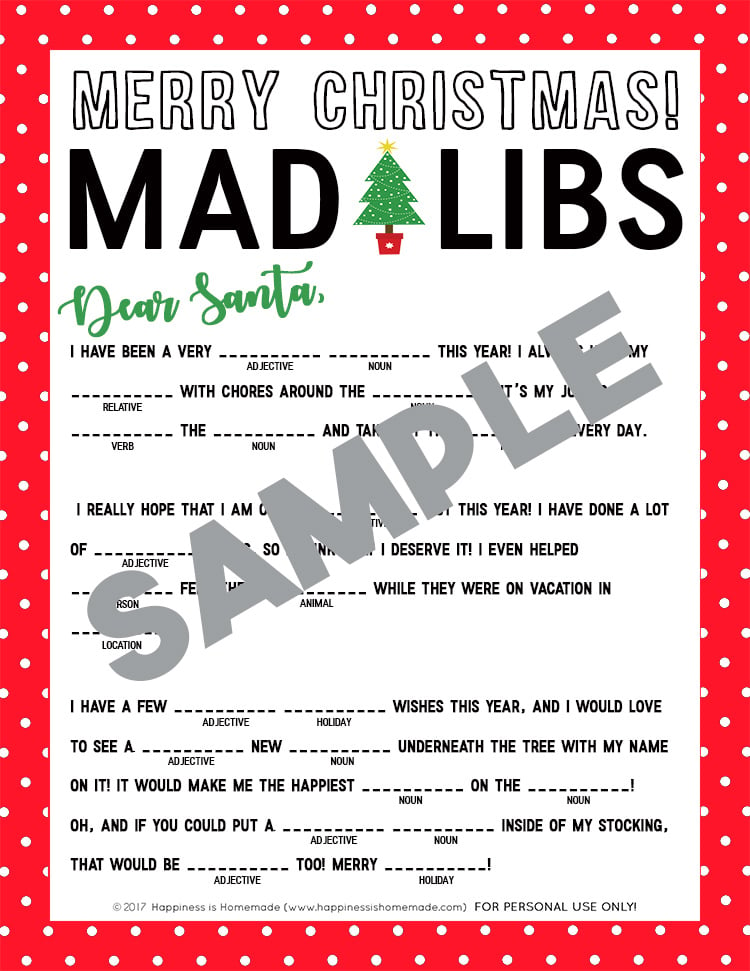 This silly Christmas Mad Libs printable will test your child's grammar knowledge of nouns, adjectives, verbs, and more – the more creative you get with your word choices, the funnier your story will be! I'm not going to lie, my boys tend to gravitate towards potty humor when they fill out Mad Libs, but sometimes those end up being the most hysterical ones of all – just make sure to keep things G-rated, okay?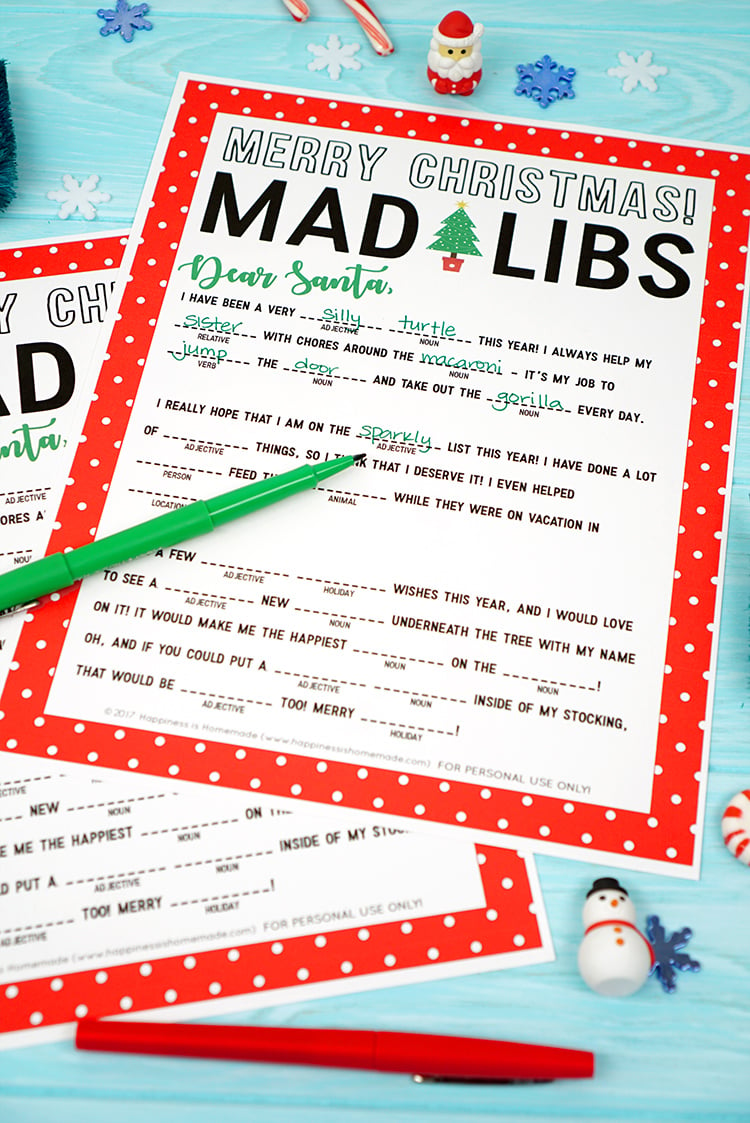 Mad Libs is always a fun and silly game that's perfect for passing the time, and this Christmas version is sure to be a big hit with your friends, family, and holiday party guests! Even the adults will want to get in on the fun!