A preschooler and toddler can easily make this Candy Corn Craft using free printables and glue. Just use scrap paper and your child can create their project.
Materials Needed for Candy Corn Craft:
Candy Corn Template (grab it below)
White, orange, & yellow construction paper
Glue stick
Scissors
How to Make the Candy Corn Craft:
I printed my candy corn image out on cardstock but regular paper should be fine.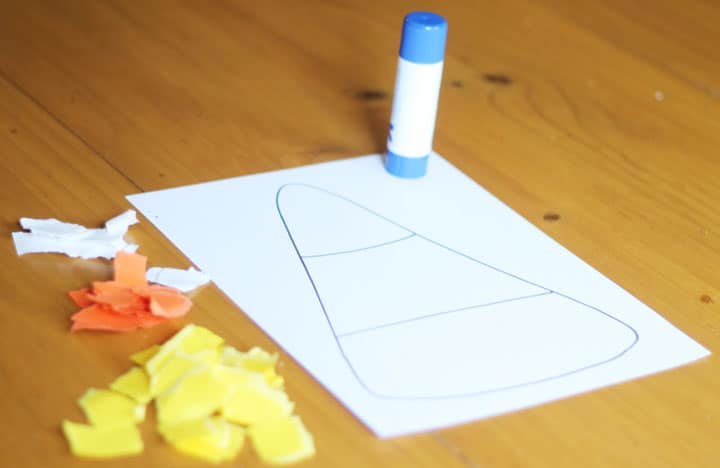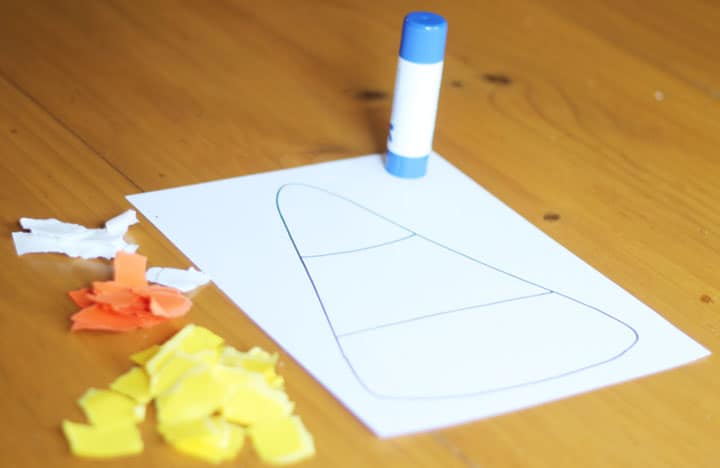 Set your crafting station up by tearing up little pieces of each color of paper. This is a part that kids like to help with.
Since my little gal is three she needed a picture of a candy corn to look at so she knew where to put her colors. (I'm sure there is some fancy name for the skill to recreate an image she's looking at.) We recruited a neighbor-friend to come help us craft.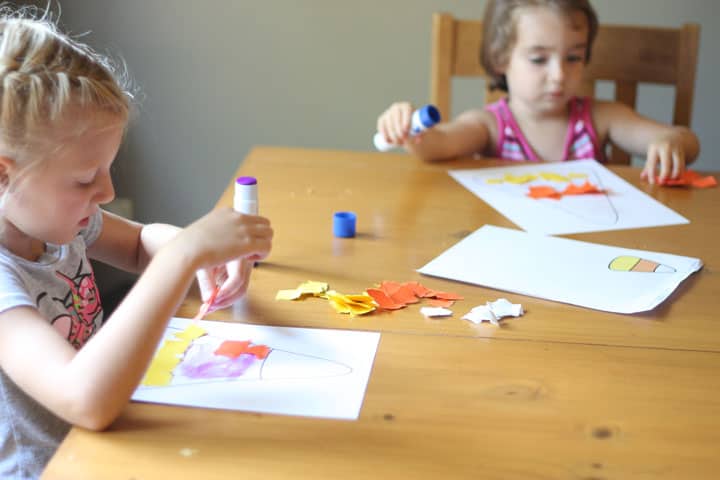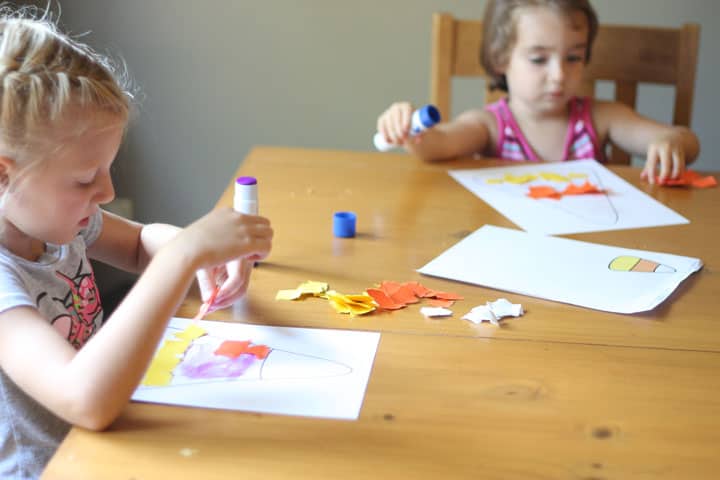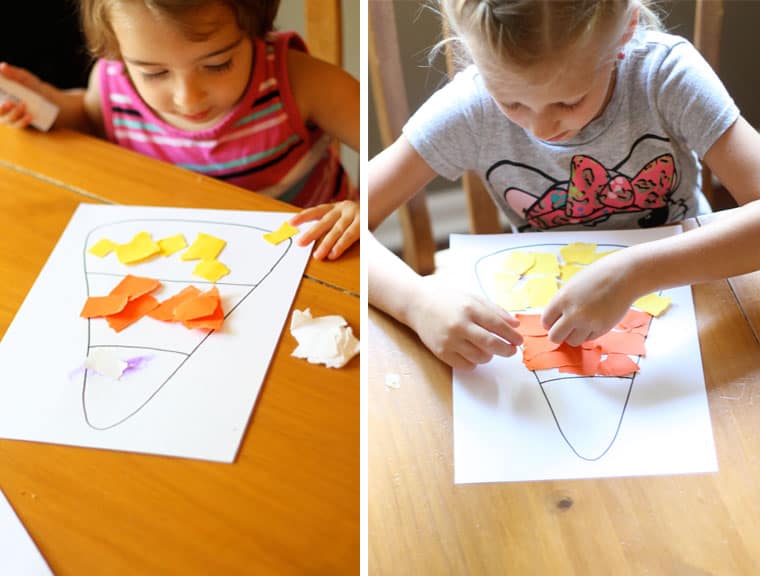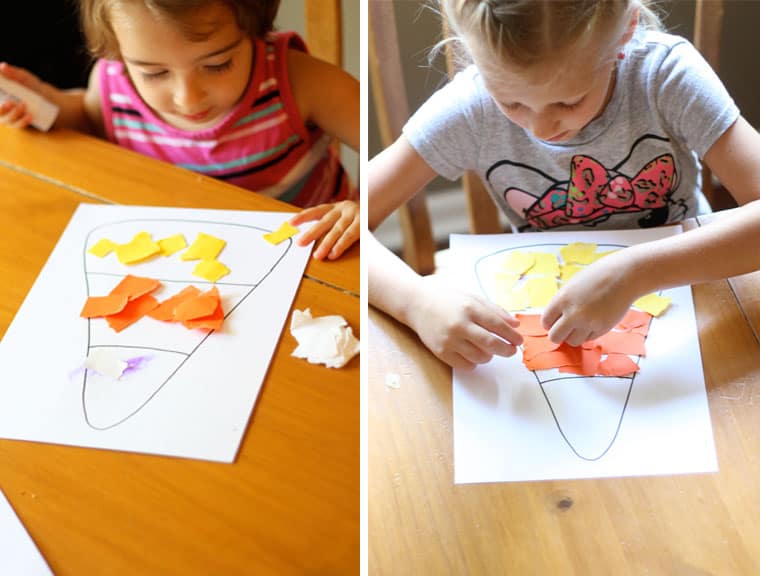 Both this three year old and five year old enjoyed the project.
Can you guess which one belongs to the three year old and which one belongs to the five year old? Bet you can't…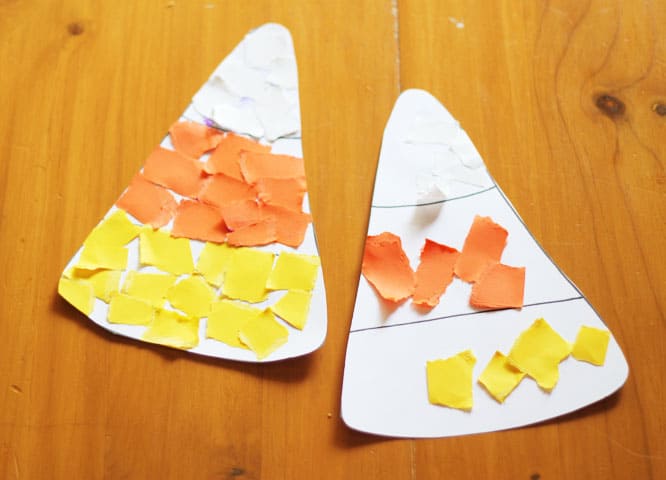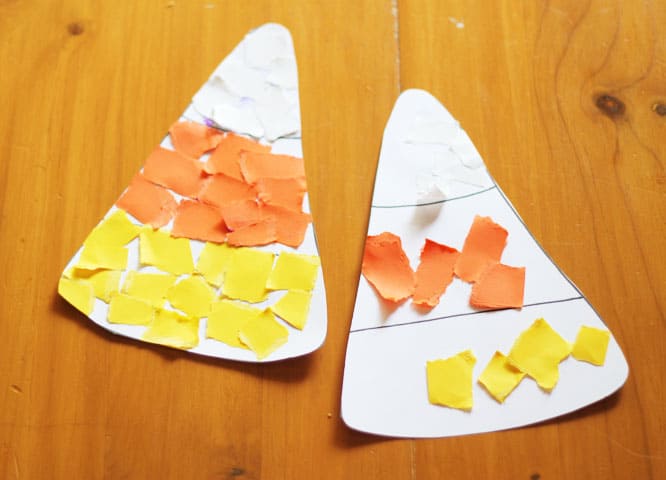 It was a 15 minute project that anyone can do. Seriously.