Looking for a summer craft for the 4th of July?  Head to your local craft store and pick up supplies to make a paint stick American flag.  Designer Dawn is on our blog to show you how.
Time: About 1 hour (without dry time)
Level: Intermediate
Here's what you need:
Glue Dots® Advanced Strength Dispenser or All Purpose Glue Dots®
10 old paint sticks (or 1/4″ board stock cut to size)
Wood stars
Acrylic paint (red/white/blue)
Twine
Saw
Drill
Sponge brushes (one for each color)
Ruler
Pencil
Acrylic fixative if hanging outside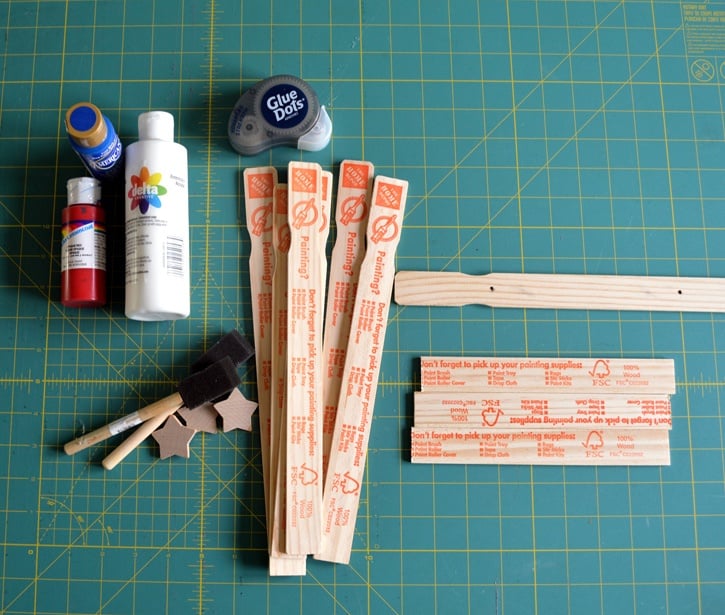 Here's what you do:
Cut the handle end off of 3 paint sticks so that they measure 8″. Note: If you purchase the 1/4″ board stock from your local hardware store, most will cut your pieces to size for you.
On another paint stick, drill two holes at 3″ and 9″ using a small drill bit. Arrange 7 paint sticks into rows, making sure the top one has the two holes drilled in it. Lightly sketch a pencil line at 4.75″ for the top 4 sticks. Use a sponge brush to paint this section blue. Let dry before adding another coat of paint.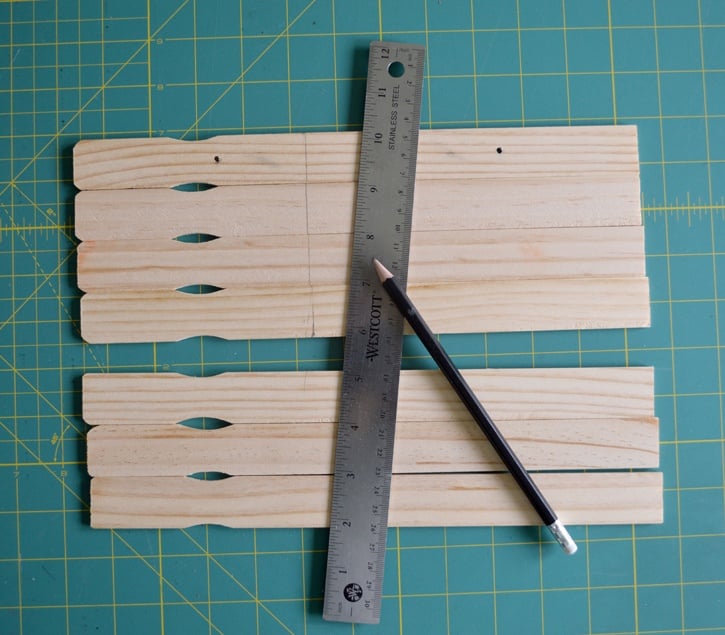 Using a sponge brush, paint the first stick red, then use a new brush to paint the next stick white. Allow each stick to dry before adding another coat of paint. Remember to paint along the edges, but do not paint the back. Continue painting the sticks until they are all painted with the appropriate colors.
Use a new sponge brush to paint the stars white. Again, do not paint the back.
When all of your pieces are dry, line up your flag and flip each stick over, as if you were turning a page in a book. Spread the sticks slightly apart.
Three 8″ sticks will lay across the long sticks. Once everything is in place, use Glue Dots Advanced Strength Dispenser (or All Purpose Glue Dots) to adhere the sticks together, pressing everything firmly into place.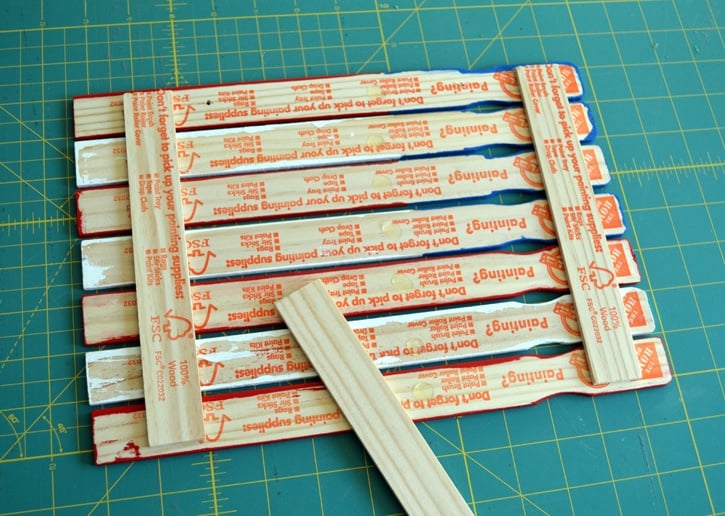 Then, flip the entire flag back to the front. Use more Advanced Strength adhesive to adhere the stars onto the blue field in the upper left.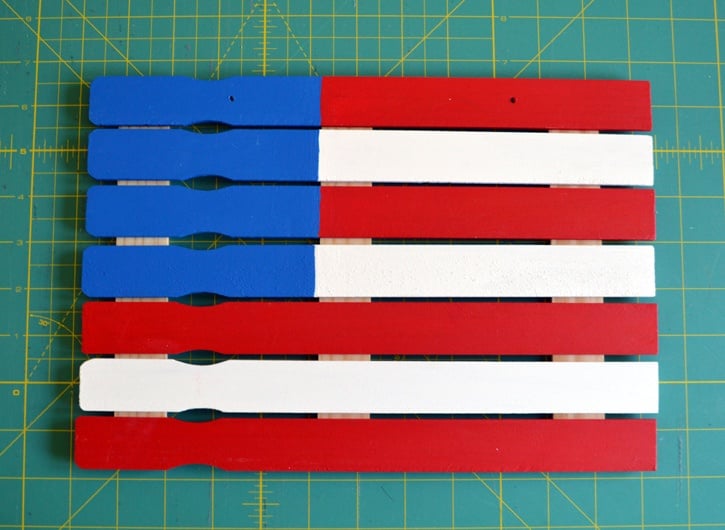 Thread twine or sisal through the drilled holes and tie off to hang.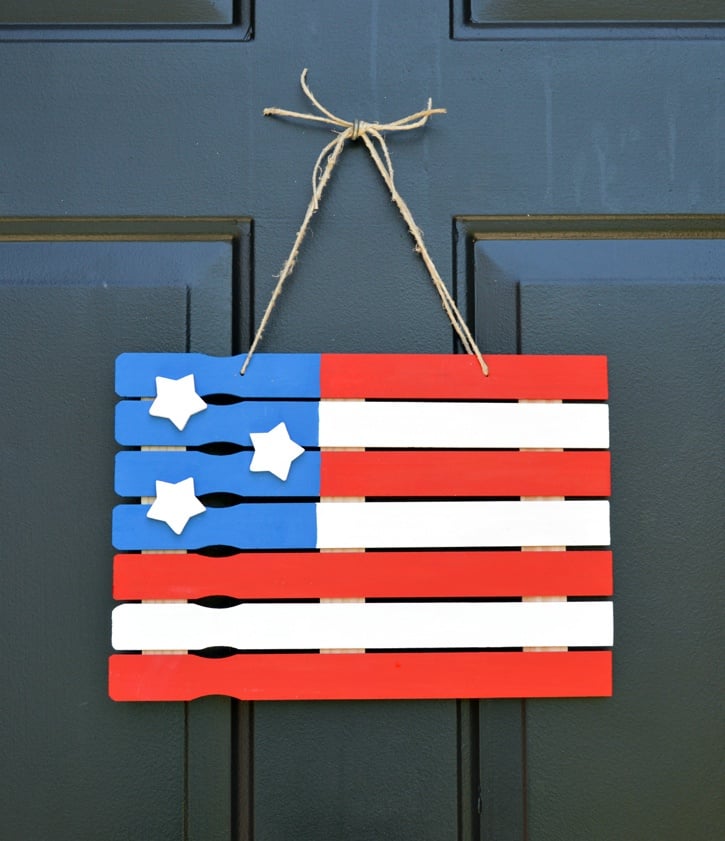 *Note: If you are going to hang this flag outside, spray it with an acrylic fixative to protect it.
Display with American Pride and have a happy 4th of July!