Easter Sunday will be much more perfect if your house is anything like mine you will have at least a couple of dyed hard boiled eggs on your hands before lunchtime.
My first inclination is usually to chop the eggs up and make egg salad sandwiches for lunch for the next few days if not longer.
This year if you want to try something a bit different here are some recipes using hard boiled eggs along with some new twists on old time favorites like egg salad sandwiches and deviled eggs.
Try out one or two, perhaps you'll find a new family favorite to make year round.  Click on picture for recipe.
To make these recipes you will need hard boiled eggs.  Click here for a tutorial on how to make the perfect hard boiled eggs from Recipe Lion.
Add a bit of zip to regular deviled eggs with my Roasted Red Pepper Deviled Eggs.  It's become a family favorite![spacer height="20px" id="2″]

Make your favorite deviled egg recipe into these pretty pastel eggs.
Here's a photo tutorial on how to dye your hard boiled eggs from Donkey and Carrot.  Just dye the whites and pipe in your favorite yolk mixture![spacer height="20px" id="2″]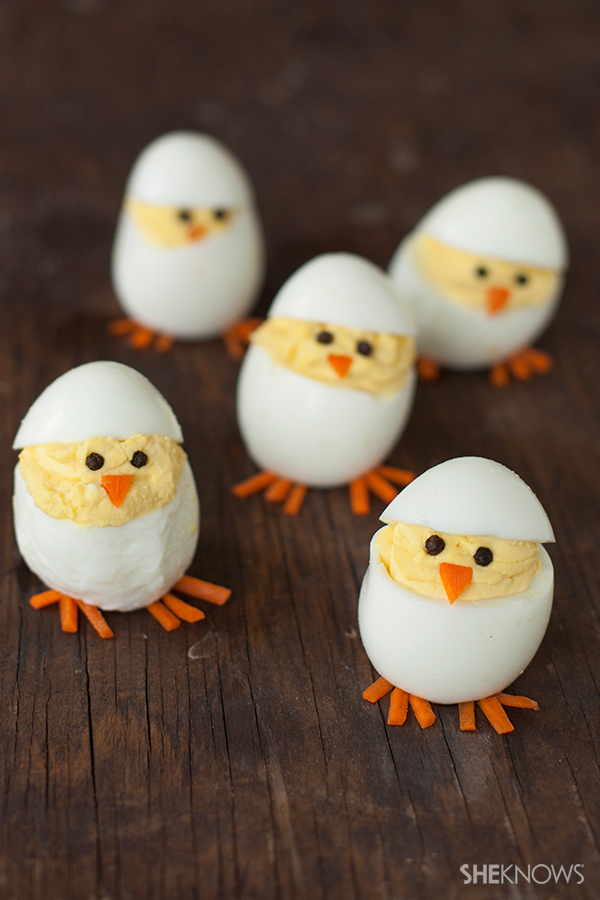 Or serve these deviled egg chicks from She Knows. [spacer height="20px" id="2″]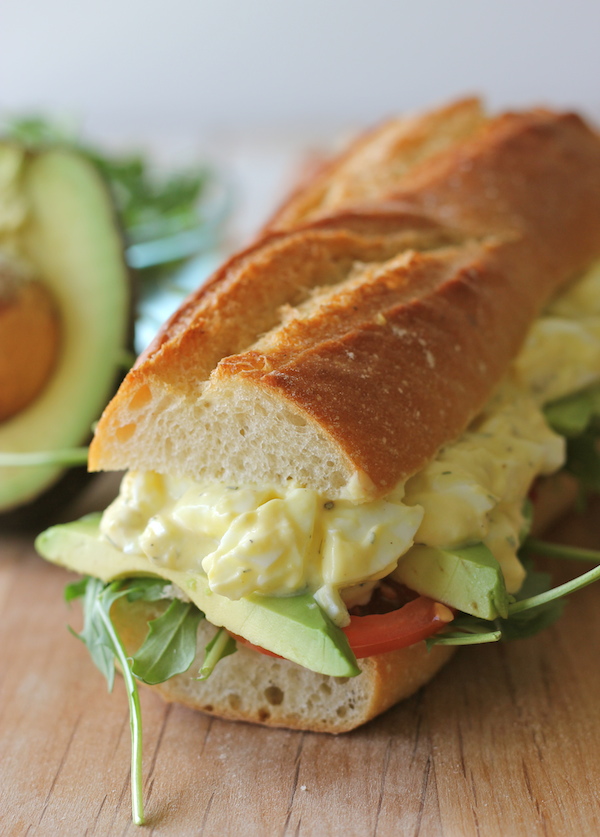 Lighten up your egg salad recipe by using adding Greek Yogurt.  Here's a recipe from Damn Delicious.[spacer height="20px" id="2″]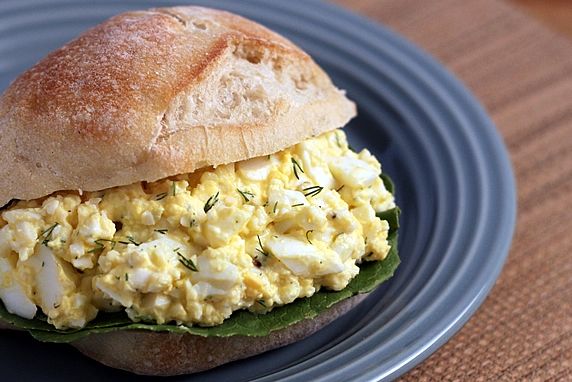 Here's another egg salad recipe from My Yummy Life using Greek Yogurt, this one adds a bit of dill for some extra yum![spacer height="20px" id="2″]

 Two Peas and Their Pod has a great recipe for Avocado Egg Salad.[spacer height="20px" id="2″]
For a lower carb alternative try these Light Egg Salad Wraps by Lady Behind the Curtain.[spacer height="20px" id="2″]
Skip the Egg Salad and use those hard boiled eggs in this Egg Wrap with Avocado and Ham from the Cookin Canuck.[spacer height="20px" id="2″]
Try these Scotched Eggs, they're a complete meal!  Hard boiled eggs wrapped in sausage with a crispy shell.  Here's a recipe for Baked Scotched Eggs from Left Side of the Table. [spacer height="20px" id="2″]
For something a bit with a bit more spice try these Egg Masala Curry  In Spicy Tomato Gravy from Lisa's Kitchen.
Served over rice this would make a filling meal. [spacer height="20px" id="2″]

Here's another Egg Curry, Indian Onion and Yogurt Egg Curry recipe from Girl Cooks World, this one uses Greek Yogurt.[spacer height="20px" id="2″]