Easter is tomorrow. Most of us will be spending today frantically dying eggs and making treats and hoping it will all be ready for the Easter Bunny to give out come Sunday morning.
Don't worry here are some cute and quick Easter treats you can whip up in a matter of minutes. If you don't already have the supplies a quick trip to Walmart, the Dollar Store, or even the grocery store can remedy that.
This cute idea from Oh for Sweetness Sake is pretty self explanatory. Clear piping bag by Wilton hold a sugar cone filled with Easter M&Ms. They recommend stuffing a few white cotton balls at the bottom of the sugar cone to use less candy. The the whole thing up with a pretty ribbon and the Easter Bunny's on his way.
For a non-candy alternative here's an idea from Creative Organization. Fill the piping bag with Cheese puffs and tie with green ribbon to make "carrots". You can fill the bags with pretty much anything; goldfish, jelly beans, trail mix, etc.
These Chocolate Cottontails by Rook No. 17 are simple to make using store bought marshmallow peeps and dipping them in chocolate.
Don't want to dip the peeps? Then do what Your Homebased Mom did, put them on on a stick!
Whip up some of Sally's Baking Addiction's Cake Batter Blondies using cake mix and sprinkles. Easy and yummy!
Don't want to bake? Then make this Popcorn Mix by Framed Frosting in your microwave.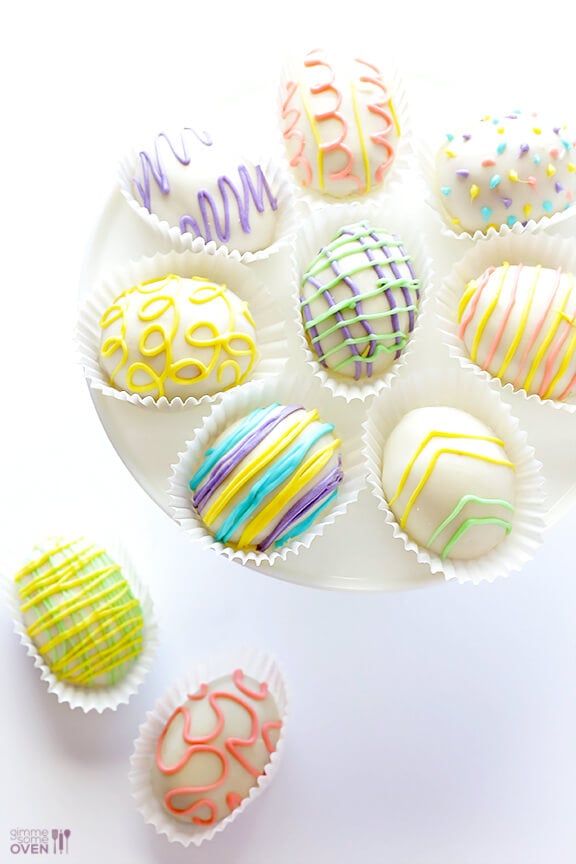 Here's another no bake treat Golden Oreo Truffles from Gimme Some Oven.
Try these adorable
Nutter Butter Chicks by Sweet Simple Stuff.
These Cream Cheese Filled Carrot Cookies from
Live Well Bake Often
uses cake mix. Great treat for carrot cake lovers.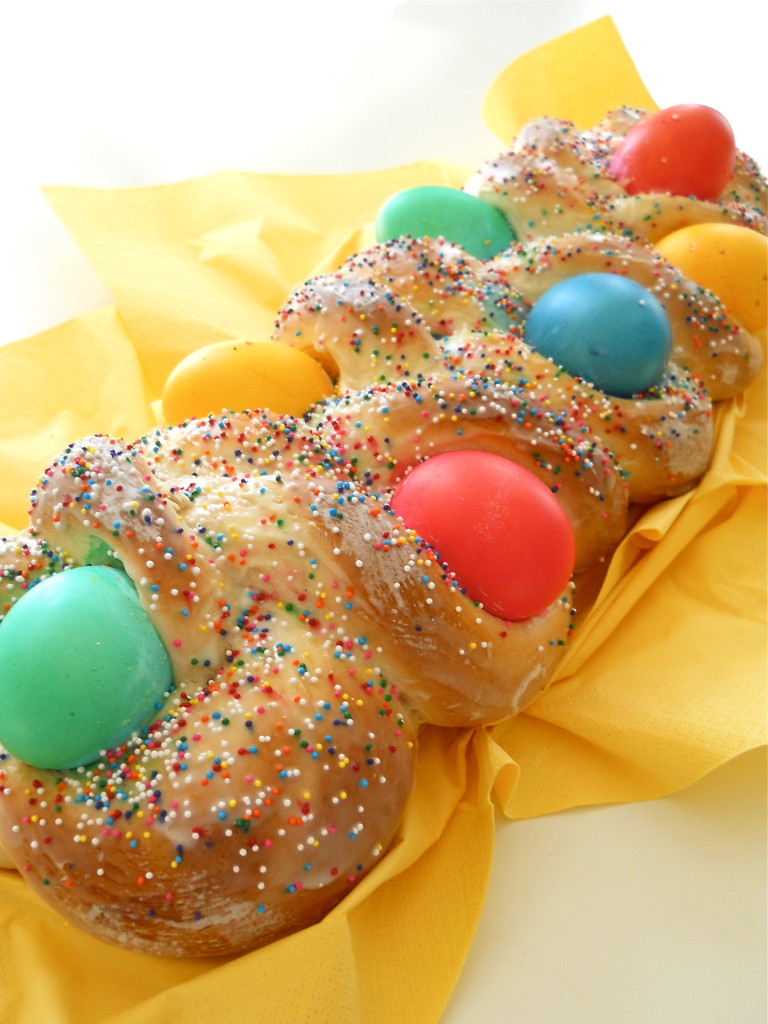 If you're feeling more adventurous try your hand at this pretty
Italian Easter Bread by A Homemade Living
.
Don't know what to do with all those hard boiled Easter Eggs?
Click here
for some recipes using Easter eggs.