This year Easter will be April 1, that means we'll dying Easter Eggs later this month..
All the discount and dollar stores are selling egg dying kits and many of us find it easier to just buy a kit and call it a day. We've done this many times and somehow are always disappointed with how it turns out. Our eggs never seem to look like the pictures on the box.
Those kits really don't sell you anything more than 4 tablets or packets of food coloring, a flimsy wire "egg dipper", and simple instructions on how to mix the dye. This year we're going to do it differently using supplies we already have in the house; food coloring, napkins, sharpies, and other crafting supplies.
Here are some great ideas and tips you may want to try this year. Most of them use things you already have in the kitchen and are designed to make the activity neater and easier. Click on the photos for instructions.
Before you begin you will need hard boiled eggs. Here's a tutorial from Recipe Lion on how to boil the perfect egg. Click here for tutorial.
Here's a chart and recipes for making your own dye using food color from Dollar Store Mom.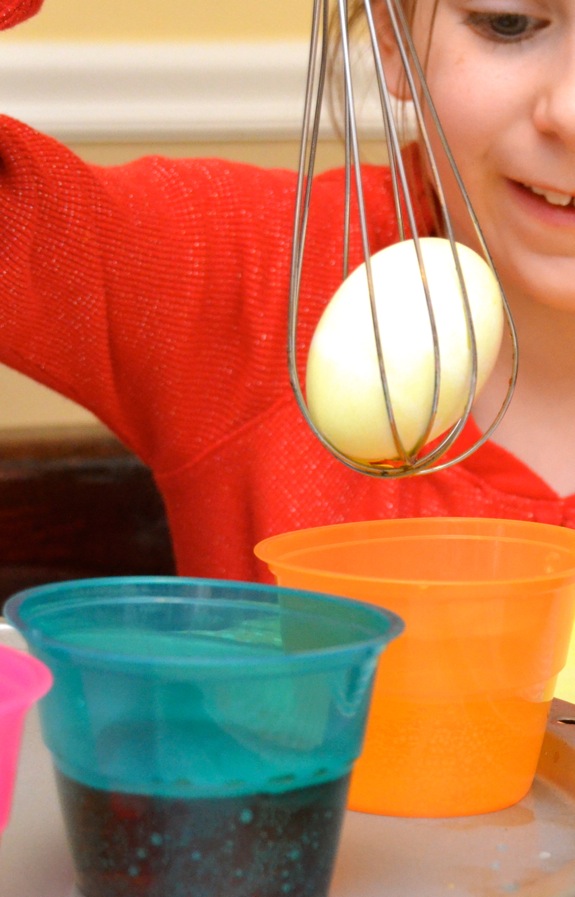 Keep dipping process neater with this great idea from Inner Child Food. Place the egg in a wire whisk and dip, it make taking them out of the dye easier.
Or you can use Kool-Aid to dye your eggs. Learn how from Totally The Bomb.
Make edible marble eggs using Cool Whip and food coloring. Learn how from Shannon's Tot School.
You can get a similar effect using shaving cream and food color, but eggs made this way should not be eaten, you may become sick.
If you don't want to use food color you can dye your eggs with natural dyes you make from fruits, veggies, and other natural ingredients. Let the Home Based Mom show you how to make your own natural dyes.
Skip the messy dyes with this unique egg decorating tip from Housing a Forest. They use Sharpies!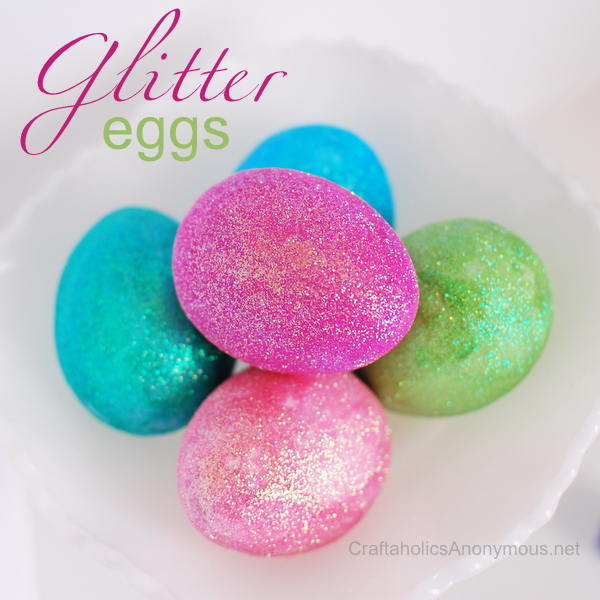 Craftaholics Anonymous can show you how to make these glitter eggs for your little divas!
Martha Stewart can show you how to make these metallic eggs.
Martha Stewart also makes these decoupage eggs using paper napkins.
Make these Washi Tape Easter Eggs by Lovely Indeed.
These pretty eggs by Our Best Bites only look difficult to make. It's easy using silk ties, simply put they are tie dyed!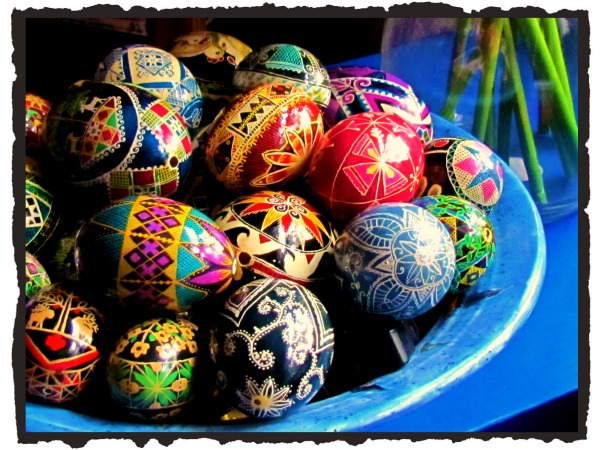 These Ukrainian Eggs are absolutely gorgeous, but they do take time to make. If you want to try your hand at here's a tutorial from Suzy's Artsy Craftsy Sitcom
After you've make all these lovely Easter Eggs you may find yourself with a ton of hard boiled eggs! Don't let the eggs go to waste!
Check out my post 12 Recipes To Use Hard Boiled Easter Eggs!